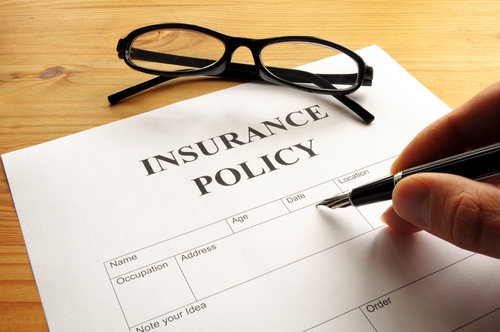 Many startup businesses often do not have a big budget and may feel that insurance is unnecessary. Even if you don't have much money to spend, it is important that you get insurance. The benefits of insurance policies for business startups include that your personal financial state is protected in the event that your business fails, insurance may save your business in case of certain calamities and if you are unable to work.
An insurance cover can serve as a safety net for young businesses when they fall on hard times so that they do not fail but are able to continue after the hard time has passed. 
There are numbers of insurance policies that are available for a business that is just starting up. This includes business liability insurance, professional indemnity insurance, credit insurance, health insurance, travel insurance, legal insurance, equipment insurance and others. The type of policy that you go with will depend on the kind of business that you have and the needs that you may have.
For instance, if you are an online based business, you may not need equipment insurance if you have do not have any equipment. Professional indemnity insurance, on the other hand, is necessary for certain professional businesses such as accounting firms. It is important that you do research to find out the insurance policy that you need to get. 
Types of insurance for startups 
The type of insurance a startup needs depends on various factors such as the type of business, business activities, location(s) of work and more. Here are just some of the types of insurance startups can consider.
Business Liability Insurance 
Business liability insurance is important for businesses that have a physical premises. It covers situations like if a customer falls in your premises, if a product is faulty and you are sued or any other legal issue that arises from your business. This policy will cover accidents that may occur as a result of our business or in your business. To protect your business from failing as a result of lawsuits then you can get litigation insurance. This insurance protects business assets and your personal assets from being seized in case you are sued, lose the case and have to pay damages.
Litigation Insurance 
Litigation insurance can help cover part or all the legal costs and fees in the unfortunate case that you are involved in a lawsuit. 
Catastrophic Insurance 
Catastrophic insurance protects a startup business from natural disasters and catastrophes. This is important if you live in an area that is prone to tornadoes, hurricanes, floods and other natural disasters then it is advisable that you get this policy. In case your business premises, products or equipment is destroyed by fire or flood then you will be able to get back on your feet fast. If you have a home based business then you can get home based business insurance. 
There are many other types of insurance that are suitable for startup businesses. The best kind of insurance for your business is one that will protect you from the most likely situation. It is not wise as a startup business owner to take insurance policies for situations that are unlikely to happen. However, the right kind of insurance will save your business from collapsing in unfortunate circumstances. 
---
Do you need help with
insurance?
There are 47 insurance brokers on standby
---