The tinsel has been packed away and you have traded in your beach-towel for a briefcase. This is the perfect time to say "hello" to workplace happiness and "goodbye" to the bad habits that make you miserable and hinder your professional success.
You'll enjoy your time in the office more and improve your professional reputation. The following year should be outstanding as you adopt these workplace New Years Resolutions and add more of your own.
Continue your Education
Furthering your education and knowledge of your profession, can put you leaps and bounds ahead of your competition. These days, the opportunities to continue studying whilst working are quite manageable and will help you build your folio of qualifications.
If going back to University or TAFE isn't so appealing, you should still strive to learn something new everyday. It is easy to get stuck in the same routine, you need to break the habit. Read an article; discuss a new approach with colleagues; research what other organisations are doing. The opportunities for learning are multiplying everyday in this information age.
Actions for a Happier Workplace
Brighten up the atmosphere for your colleagues. Work life doesn't need to be miserable; in fact it can and should be happy. There are some simple actions to create a happier environment at work and encourage those around you to do the same:
Stop to say hello to colleagues and get to know them better.
Find ways to make working on a project more social and fun. (Belgrin likes to organise a brainstorming session and order pizza for the team).
Make a habit of noting good things that happen each day.
Give praise for the good work of your colleagues and make them feel good.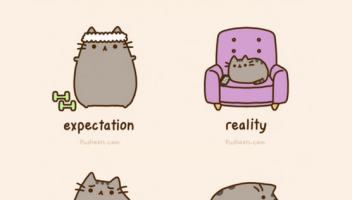 Be Courageous
Not outrageous, courageous! Don't go riding a pogo stick around the office or acting crazy, but practice professional courage by stepping out of your comfort zone. You know you are in a comfort zone when an issue arises and you hear yourself coming up with all the excuses to not speak up and provide your opinion of a solution.
Once you have begun breaking through your own barriers, you will find stating your mind gets easier. Be sure what you are bringing to the table is constructive and is in the best interest of the involved parties. Once you build your confidence and find yourself contributing more, management may start to take notice. In turn, your career will thrive more as a result of taking an active stance within your workplace.
Add a Touch of Sparkle
Adding eye-catching touches to your working environment to capture your imagination will aid inspiration and increase your productivity. Layering interest through different use of materials, objects, colour and light serves to add warmth to your environment and stimulate the mind in different ways. A space completely void of colour or texture has a dulling effect, not only on the space but it takes a toll on you too.
In practice, these office etiquette's will not only enhance your working experience but will consequently help boost your career.
---
Do you need help with
entrepreneurship?
There are 4 startup advisors on standby
---