Re-marketing allows advertisers on Google AdWords to have their advert reappear to consumers that have not made a conversion on their website. Remarketing has the power to give advertisers the ability to re-engage customers that were interested in their offer. With the ability to reach and recapture 80% of the people that have abandoned your website, it is no wonder why re-marketing is considered as a valuable tool.    
This article will:
Explain how re-marketing works
Show you when to use re-marketing and;
Demonstrate five reasons to use re-marketing on the display network.
How does Re-marketing work?
Re-marketing works by placing a code on your website. When someone visits your website and does not make a conversion, they are placed on your re-marketing list. This means the code tracks them around the internet, and your advert will follow them. Re-marketing gives advertiser's the opportunity to re-gain the market that was interested in your offer. As you can see, re-marketing is powerful in the way it can market to your target market, and may improve ROI. 
When to use Re-marketing on the Display Network?
The display network allows you to reach your target market using topic, interest and keyword target and the option to choose between gender and age simultaneously. The display network allows advertisers to appear on other websites. Advertisers have the option to manually target websites, or have Google contextually target their image and video adverts. By enabling re-marketing, you can concentrate on the market that has not converted, and learn about your target market.       
 Five reasons to use Re-marketing on your Display Campaign
Re-capture lost conversions: re-engage and ultimately recapture your target market to convert. 
Large reach: Advertisers are able to reach a lot of customers. In saying this, you are able to work on your brand awareness.
Visibility of adverts: Advertisers are able to control the viability of where your adverts appear. This means you can raise or decrease your bid based on their performance of the site and control ROI.
Easy ad creation: advertisers have the ability create and upload multiple adverts for free using Ready Creatives.  ·       
Reports: Display marketing gives advertisers detailed reports on where their adverts are appearing, along with key demographic information.
Going Forward
Remarketing is undoubtedly a powerful tool for advertisers; it gives the ability to re-engage 80% of customers that were interested in your offer. With the ability to reach large impression volume, control bidding and most importantly target the demographic between age and gender.
Feel free to comment below.
---
Do you need help with
Search Engine Optimisation (SEO) ?
There are 232 SEO Experts on standby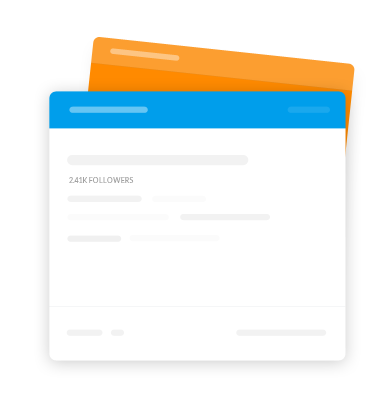 ---
Questions