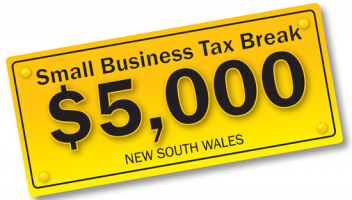 For medium to small businesses, having a tax break for their business operations would mean a lot to the owners. In Australia, there is this legislation that came effect in July 2012, which basically offers an additional incentive of $5000 to small businesses like you that buy motor vehicles.
These cars can either be brand new or even used as according to Taxation Office (ATO), small businesses are eligible for the car tax write-off, especially if they have an aggregate turnover of less than $2M.
If before, you are asked to pay for high compliance costs under the Entrepreneurs Tax Offset (ETO), well, this now will surely offer you disincentive for business growth as it continuously reduces its turnover and dwindled from $50,000 to $75,000.
Since surely this concept is quite new and can somehow be overwhelming for new readers like you, here are more details about how it works, its effect as well as other more interesting information you might want to pay attention to.
Application of Tax Write-Off
According to Klosters, one of major Australian car dealers, buying a car would automatically entitle you to an immediate $5000 write-off in its depreciation, particularly for cars that cost $6, 5000. More info for Australian SMB owners here.
Aside from this, the business can also impose more depreciation on the value of the item through the small business pool for up to 15% for its first year and then increase it up to 30% for the succeeding years.
To elaborate this further, here are some examples on how tax breaks are calculated:
1. You are operating a small business that offers flower delivery services. In the year 2013 to 2014, you have decided to purchase used motor car for AUD 14,000, which you are planning to use for your business operations. For this part, you may start calculating your tax deductions for the first year, which is 15% so it would be AUD 5,000+15% x (100% x AUD 14,000) – AUD 5,000).
By the end of 2013 to 2014, your small business company will be entitled to claim AUD 6,350 deduction for that particular vehicle. Such write-off is a big help, especially to those who have not planned on expanding out their operations due to capital constraints as well as other uncontrollable factors.
To stress this concept out even more, here is another example you may look into:
2. You are managing a small business that sells appliances to home and office owners. You have thought about ways on how you would be encouraging and attracting customers to consult you with their particular needs, so you have decided to purchase a new vehicle that would provide delivery services from the store to their homes. You bought this new investment for AUD 30,000.
Assuming that aside from using this particular vehicle for your business' need, you also use it for your personal benefit from time to time. However, you claim that you would only put 20% as an estimation on how much you utilize it for personal advantage, while 80% for pure business usage.
So to start calculating your yearly deductions, you may put AUD 5,000 + 15% (80% x AUD 30,000) – AUD 5,000) = AUD 7, 850. By the year of 2013 to 2014, you may already claim that $7, 850 deductions for your new vehicle.
Kinds of Cars and Businesses Eligible for the Write-Off
Under this legislation, cars that are eligible for the write-off are limited only to those motor vehicles that can be used for business operations such as cars, pick-ups, trucks, dual cab, vans and motorbikes.
It excludes road vehicles that are not primarily intended for public road use such as road rollers, graders, tractors, harvesters, earth-moving equipment and trailers. You may notice that although the latter selections could actually move on public roads, this does not seem to be what they are intended for.
Such tax break is available for business owners operating in sole trading or those who do it with partnerships and trusts.
Tax Write Off and its Returns
Aside from Australia, surely other neighboring countries' economic state has been affected due to the unstable behavior of the market. Almost all kinds of industries have started to cut back on their day-to-day operations' expenses just so they could save a couple of bucks for their succeeding operations and for the fees they have to attend to.
However, one of the markets that are notably has not been significantly damaged by such recession is the car industry because of the increasing perfect reasons and conditions that push people to buy new one for their respective usages.
Such scenario could briefly explain the decreasing interest rates on car loans as well as the reduction of their prices in the market. This, combined with the new legislation on the tax write-off, would simply suffice just the right recipe for buying new vehicles or simply upgrading one.
In Australia, cars have been conceived as the capital item for a number of businesses, especially for the small to medium ones. So if you could picture it by now, this write-off is definitely a beneficial element that simply boosts cash flows that could assist budding business-minded people to venture on their own in the field.
Possible Alternatives for Write-Off
Although this needs further and deeper research, if you come to think of it, aside from purchasing brand new or used cars for your business, perhaps, prepaying expenses, contributing to superannuation, stocktaking of inventory, reviewing asset schedule, deducting staff payment, reviewing debts and updating car claims would also be a possible source for a significant and helpful amount of tax write-off for medium to small business operators.
So for those who are looking for simple yet practical ways on how they could cut down their expenses for paying up business' fees, personal expenditures and of course, tax, why not take a look at this strategy?
It is actually a win-win situation as you would be able to have a nicely operating motor vehicle while also waiting for a tax deduction claim at the end of each year and increases for the next coming ones. Medium to small businesses should take time and consider taking a closer look at the tax break write-off concept as who knows, this may just be where you could get a real business break.
Any comments Aussies?
---
Do you need help with
taxation?
There are 68 tax accountants on standby
---