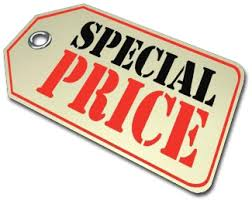 When discussing management theory some subjects are greeted with much more enthusiasm than others and recently I addressed a group of SME owners on "Improving Profits" a subject dear to all and a topic pretty well guaranteed to ensure rapt audience attention irrespective of the speakers skill.
Yes profit was in everyone's mind and the subject was greeted with enthusiasm, yet as I probed, few participants really understood what profit is, how it is calculated and what profit really means.
After some general discussion I threw open three questions:-
Do you know what your profit was last year?
Do you know how to define or calculate your profit?
Do you want to double your profit next year?
Let's leave question 3 aside for now as I recon you can guess the answer. Disappointingly however, few participants could provide a clear and accurate answer to questions 1 & 2, so we spent some time discussing the calculation and meaning of Gross Profit, Operating Profit, EBIT and finally Net Profit.
We covered off a little basic accounting and financial theory before agreeing that for everyday use EBIT (earnings before interest and tax) was perhaps the most relevant and practical "measure of profit" and that most companies operate within a rough ratio of EBIT of to revenue of between 5% and 20%. SME's tend to perform a little better (in my experience) at between 10% and 20% and so we chose 15% as our optimum target.
Obviously question 3 brought about an enthusiastic if predictable response…….everyone wanted to double their profit! The reasons for wanting to increase profit were many and varied spanning those who were currently unprofitable and struggling to those who saw profit as the ultimate measure of success – more on that later!
So given the enthusiasm for the subject the doubling of profit was discussed as a group and the group ideas noted. Those ideas or suggestions for improving profits emerged in roughly the following order of importance:-
Reduce costs
Lift sales
Spend more on marketing
Use social media to drive sales
Improve/increase product range/service
Buy better/lower costs (stock, raw materials, etc)
Improve efficiencies/productivity
Expand/take on more staff
We workshopped these 8 ideas until we collectively agreed that lifting profits this way wasn't as easy as it looked and so I asked a very simple question.
"What would happen if you increased your selling prices by 15%"?
The consensus was nothing much. It may lose some customers but by focusing on service standards and a strong customer contact and communication program customer loss could be minimised if not overcome altogether.
Let's return to our earlier accounting theory and take the example of an SME with revenues (sales) of $500,000 pa.
After wages, costs and overheads, that hypothetical business will generate an EBIT, as discussed, of approximately 15% of revenues –so let's say $75,000 per annum.
If we applied an across the board price increase of 15% the hypothetical business would generate additional revenues of $75,000 which if costs are stable (as they should be) w ould flow directly to EBIT thus doubling your profit.
If your selling price was lifted by only 5% then your revenues would be $525,000 and EBIT $100,000 giving you an increased profit of 33.33% and so on.
Surveys demonstrate three consistent failings in SME profits:_
 A reluctance to charge what the job or service is really worth – remember your EBIT or PROFIT is only 15% of revenues the rest goes to cover wages and costs
 A willingness to discount by 10% or 15% when asked. This "wipes out" your profit – why give it?
 A failure to pass on cost increases as they occur. This means your profit is slowly eroding by at least CPI and possibly more.
The money you retain or take out of your business each week to feed your family and pay the household bills with isn't profit. That is your wage.
Given the risk, stress, long hours and commitment you dedicate to building your SME you need to see a profit over and above your wages!
Your profit can be fine-tuned by attending to some of the points raised in a) to h) above but addressing your price points will give you the fastest and most efficient profit improvement.
Earlier I mentioned that some SME owners see profit as the ultimate measure of success. Profit is perhaps better seen as the fuel that can be used to build your business through:-
Improved conditions and training for employees
Providing the highest possible and most up to date services to your customers.
Allowing access to quality advisors and advice
Employing and retaining the best people
These four points will lead to the achievement of sustainable profits and when you come to sell your business sustainable profits are very valuable indeed!
---
Do you need help with
business management?
There are 148 business advisors on standby
---