Catalogues and brochures are essential in every business since they have proven to be a good method of raising sales, small business owners allocate budget for catalogue design and printing. 
The big question is up to how much can it cost to design and print a catalogue without losing quality. 
Are you considering to have a catalogue copy of your own? Learn how printing services count the price you'll be charged. 
A frequent question we are asked is how much does a catalogue cost to design and produce?
It's a rare company that can market itself without a catalogue/brochure to help sell their products. If you're a business owner and need a glossy catalogue designed to generate more sales, how much are you likely to pay for catalogue design and printing?
Unfortunately, this is like asking "How long is a piece of string?". Catalogue design and printing cost can vary broadly depending on a variety of factors. Below defines the elements that go into the various aspects that determine catalogue design cost:
Format and size of the catalogue
Special finishes and binding
Number of pages in the catalogue
Amount of text, information and images on each page
Complexity of the design of the pages
No two catalogues are the same and each one is designed according to the client's requirements. At Microcosm, we don't offer a templated solution, so this means that we tell catalogue design and printing cost for project based on the amount of time needed for:
Planning, organisation & strategy
Art direction
Design & layout
Copywriting
Photography
Pre-press
Great catalogue design brings higher ROI
Always keep in mind that catalogue design and printing as well are an investment, not an expense, so the final result (profit) is far more important than the initial cost. They lend the impression that you are at the top of your field (you can afford catalogue printing, after all) and with the right offers, design and copy they leave customers with no reason to even check the competition.
Save costs with multi-channel marketing and automated catalogues
A way to save catalogue design and printing cost is to combine your online communications (website, social media, e-commerce) with your traditional print marketing (catalogues, direct mail). By having all your product and customer information under one roof, the master data source can automate your future catalogues/brochures; considerably reducing overall catalogue design and printing costs and ensuring your brand is taken to market in a clear, effective and visible way.
If you sell thousands of products but do not have the budget for a 200-page catalogue, you can print a catalogue with less pages, featuring only your foundation items and specials. Then direct your customers to your website to see your entire selection. This is a technique used by even the largest direct-mail catalogue companies to draw interest and keep costs low.
Ball park figures
To get a ball park figure of what a typical catalogue design and printing costs; Industry averages indicate that a professionally designed A4 8 page catalogue with 8-10 products per page, should be roughly $150 - $200 a page (photography, copywriting and printing would be additional).
The page rate decreases the more pages the catalogue requires, potentially bringing the catalogue design and printing cost down to $50 a page for a 200 page catalogue. This is a good starting point for the general direction in terms of design and production costs.
Have you already allocated budget for catalogue design and printing?
---
Do you need help with
Graphic Design ?
There are 131 Graphic Designers on standby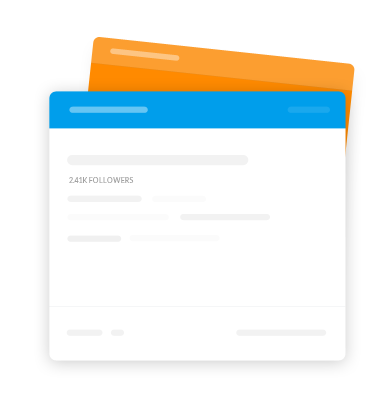 ---
Questions