If we said your business needs a qualified accountant to help you deal with your company's financial matter from the very beginning, we wouldn't break any news to you.
But as self-explanatory as it sounds, how do you know if your accountant is a good one or not? Is it only about the numbers? Or there's more to the qualities of an accountant?
We'll help you uncover the traits of good accountants you need to keep an eye on to ensure your successful business never faces financial management problems.
Good accountants are not just about how well they are at crunching numbers. A great accountant is not only the person who have read accounting books, but also the one who will be your long-term business partner and will help you manage and revolutionise the entire performance of your company. 
Here is a checklist of some qualities of an accountant that's great for your business:
They have high conceptual knowledge and attention to detail 
Good accountants can state your financial  and pinpoint potential discrepancies for further investigation. They know how to execute their knowledge to put it into practice
They want to help you grow your business
Rather than just viewing good accountants as number crunching experts, they should be recognised as your valuable business partner. A qualified accountant can help you to grow your business by identifying opportunities and how to guard your business against threats.
They can help you find the right business model
Often startup business decisions fail within the first few years because they have not implemented the right business model. The right business model that is tailored to your business needs will give you an edge over competitors. Good accountants can sit down with you and help you find out which business model works best for you, especially when you are starting out your business from scratch.
Ability to work with your team
A qualified accountant will join in with his client's business vision and should possess good organization skills to effectively work together with the team to grow the business.
Up to date knowledge in tax and legislation requirements 
Tax law and legislative requirements change regularly. A qualified accountant should know the latest tax updates which may have an impact on your business. They should have extensive knowledge to help you create tax effective structures and meet your annual tax compliances.
Are they easy to access?
When you come across a problem, is your qualified accountant always on call or are they difficult to get a hold of? Good accountants would be dedicated to help you tackle financial problems your business may face to ease the weight off your shoulders. They will be dependable at times if problems pop up where you need a professional business advisor with whom you'll able to communicate anytime, around any issue.
Can you have lunch with them?
As a long-term business partner who will help you manage your business and tax matters, they will know your business back to front. Can you sit down with your business accountant to express matters of your concern and do they understand your needs? It depends on your communication skills.
What are the qualities of an accountant in your opinion? And does your accountant have them?
---
Do you need help with
Accounting ?
There are 284 accountants on standby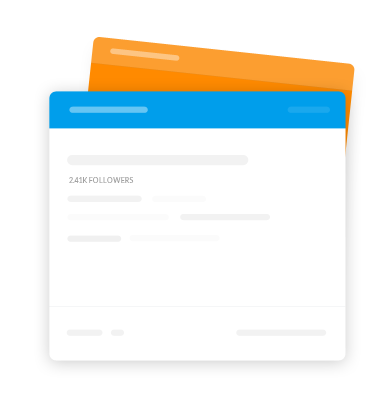 ---
Questions