Having an Australian Business Number allows you to register as a sole trader, which basically means that you're closely linked to your business.
Operating as a sole trader business means that you have to learn the tax-related rules and regulations because your personal finances are connected to that of your business. 
Take a look at the benefits and advantages of sole trader before you make a decision of becoming one.  
A Sole Trader business is a business structure in which the proprietor is responsible for the entire business, essentially YOU are the business. When tax time comes around, all business profits, income etc. is counted together with your own personal, individual income.
Benefits of a Sole Trader
Simple to set up and operate (in comparison to other business structures such as a Partnership, Trust or Company)
You have complete control over your business including all assets and decisions
Sole trader business is much less expensive to set up and maintain
There are less reporting requirements, paperwork and government interference and regulations
Any losses may be offset against other income earned
As you are not considered an employee, you are not required to pay payroll tax, superannuation contributions or worker's compensation on income you earn
Sole trader business has more privacy as you are not required to disclose your profits to the public
It's the easiest business structure to change if the business grows or if disbanding and you'll keep any after-tax gains when you sell
Disadvantages of Sole Trader
There is unlimited liability, meaning your personal assets are at risk when things go wrong
You are personally liable to pay tax on all income derived from the sole trader business and there is a little opportunity for tax planning
How to Register as a Sole Trader
Applying for an ABN registration (GST)
In order to operate as a Sole Trader you must have an Australian Business Number (ABN). To apply for an ABN you'll need to apply for one through the Australian Business Register (ABR). It's an extremely simple process and will only take around 30 minutes to complete online. You can use this number for all your business dealings.
Having an ABN ensures no withheld payments when you issue an invoice. Without quoting an ABN business clients are required to withhold 46.5% of any payments. It is also essential if your business collects GST, which you can apply for within the ABN application form. GST is required when your business earns $75,000 or more.
How to Register a Business Name
If you use your own personal name for your business then there is no need to set up and register a business name. However, if you don't wish to trade under your own name, you'll need to apply for a business name. Your business name should be something relevant to your business, preferably catchy and memorable.
To register your business name, first check if it's available by checking the National Names Index and if you wish to trade online it's a good idea to check that a suitable domain name/address is also available. You can apply for a business name through the Australian Securities & Investments Commission (ASIC).
Next you'll need to ensure that your new business name is linked to your Australian Business Number (ABN) by contacting the Australian Tax Office (ATO).
The business name you choose for your sole trader business has no legal entity status and does not give you ownership of that name or legal protection of it. If you wish to legally protect your business name and stop other businesses from using it, you'll need to trademark it.
Who Pays Tax?
As the business income is treated as your personal, individual income, you as the proprietor of the business are responsible for any tax the sole trader business must pay. After claiming a deduction for all relevant and allowable expenses, you are required to include all business income with any other personal income earned and report it on your individual tax return.
After your first year of sole trader business you may pay quarterly, Pay As You Go (PAYG) instalments towards the expected amount of tax payable at the end of the financial year. As a sole trader you are required to pay the same tax as an individual taxpayer, at personal income tax rates.
As Sole Traders pay tax with their individual Tax File Number (TFN), at the start of the business there isn't generally any tax applications to register for as most individuals will already possess their own TFN. However if you do not already have a Tax File Number you can apply for a TFN through the Australian Business Register.
Who Pays Superannuation?
Sole Trader is responsible for his own superannuation arrangements. When making super contributions you may be eligible to claim a deduction. You will first need to notify the fund of your intention to claim a deduction and wait until their confirmation before proceeding. Once you receive confirmation you are able to claim the super contribution as a personal deduction on your tax return.
You may also be eligible for government super contributions when paying your own, depending on the amount you earn and the amount you contribute. You will also be required to pay superannuation to any eligible employees.
Are you thinking about registering as a sole trader business?
---
Do you need help with
Starting a Business ?
There are 103 business advisors on standby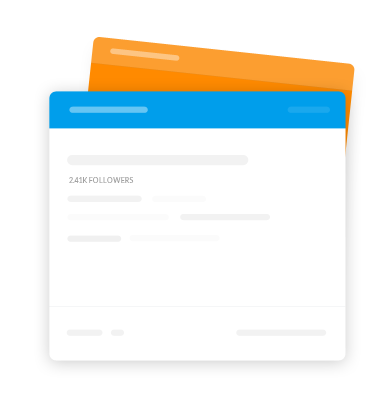 ---
Questions