In an increasingly social world we often try to occupy a space everywhere. This can be time consuming and irrelevant. Not all social platforms suit every business model. It's also hard to devise content for all streams!
Many businesses simply share the same content across all their social platforms. This doesn't work. You need to give people a reason to follow you on multiple spaces. Why would they if you post exactly the same content across all your platforms? Sure you can post a photo on your Facebook and Instagram pages, but maybe leave it off Twitter… Have a link to share? Maybe Twitter and Google + are the best platforms. Consider what you want to share and what the best space for it is.
In regards to content here are some quick tips to stop you from thinking 'I have nothing to post moments!'
Develop themes or topics
Develop some topics of themes that you would like to post on. For example, if you are a gym or in the fitness industry your themes may be something along the lines of: exercise, health, gym gear, healthy recipes, motivational quotes etc. If you are a travel agent your topics may be: destinations, travel tips, cultural information, international food and so on.
You can then plan your posts around these topics. It makes it a lot easier to devise content if you've got a wide range of topics to select from.
Plan, plan, plan!
Planning is key. Too often we find ourselves overwhelmingly busy. We plan to post 'later', but later doesn't always come. I always have my iPad, my phone or pen and paper close by so I can jot down ideas as they come to me. I also use tools like Feedly for when I spot articles I like.
Take some time out and schedule your content a few weeks in advance using Hootsuite or Sprout Social. Be flexible and understanding that sometimes posts will need to be moved around if breaking industry news occurs. 
You will often find if you set time aside to develop posts they are of a higher quality and will typically have more meaning as they aren't rushed.
Variety is the spice of life
Mix up your content. Share tips, images, articles, Infographics, videos, blog posts, anecdotes and more.
There is such a wide mix of content out there available, yet people often only share text or images. Experiment and see what your audience responds to.
Ask your audience 
You are struggling for content ideas. You aren't really sure what it is your audience wants. So ask them! Every now and then when I'm updating my blog schedule for the coming weeks I through the question out to my social audience – what do you want to hear from me? I generally always get a few really good responses that my audience have indicated they want to know more about and that's really the key to social media – providing value.
Blog
Blogs are a great way to share your expert knowledge in your key area. They also provide key fodder for social media posts. While they can be time consuming its important to remember that not all blog posts need to be really long. If you want to start your own blog take a look at this post for a detailed 'how to' on setting up a WordPress blog.
News
Look at industry news and websites frequently. Often you will find daily articles there you can share. To personalise these news articles share a little commentary - your views on what the article is saying. 
How do you develop a regular stream of social media posts?
---
Do you need help with
Social Media ?
There are 105 social media marketing experts on standby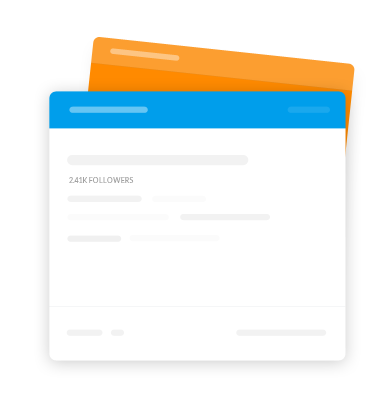 ---
Questions