When starting a business in Australia -- whether big or small, you need to make sure that you have registered for all the required taxes. Although most of these are dependent upon the type of business you are entering into, there are some standard taxes that must be cleared no matter what kind of business you are starting. Some business taxes are applicable only on a few types of businesses. Taxes also vary with the size of your business.
Here are some of the taxes that you need to pay in order to get your business started:
1. Tax File Number (TFN)
Tax File Number is a specific number issued by Australian Taxation Office mostly to those organizations and individuals who want to manage government and tax services. There are many types of TFN out
there and they vary with your business type and structure. I
f you are operating a trust, company or partnership, then the business will also require a TFN.
2. Australian Business Number (ABN)
Now, this is the one which is not compulsory at all. You can pay it if you want to get certain additional benefits like:
Get a single BAS
When invoicing and ordering, confirm the identity of your business to others
Avoid PAYG tax on all the payments you are going to receive
Claim GST credits
Get energy credits
Obtain domain name which is Australian
3. Australian Company Number 
The best benefit of registering as your own company is that you will get a company name. When you do that, you will hold exclusive rights for that name in the whole country. This means that you won't have to register your business in every state. It is pretty clear that a name that has already been registered could not be registered again. If you want to use some certain words, then a strict special approval must be availed. The registered name of company and the business name of the company should be the same one.
4. Goods & Service Tax (GST)
Good and services tax is tax that is paid on all the services and goods sold in Australia. One eleventh of the total sale price is collected from the customers by the business and is paid to ATO on its due date.
5. Pay As You Go (PAYG)
If you are an employer, then it is your responsibility to withhold the tax from all the payments you are going to make. If you are starting a business, then you must have to register with ATO as an employer.  ATO is also applicable to the payments you are going to make to businesses other than yours.
6. Payroll Tax
This is a tax that applies on the wages you are paying to your employees. It is generally calculated on the total amount of payments you are paying your employees per month. This tax obligation applies to only certain kinds of businesses. Exemption threshold is the thing on which this payroll tax depends. If the wages exceed this threshold, then you would have to pay payroll tax. This threshold varies from state to state.
7. Fringe Benefits Tax (FBT)
Every business owner provides certain kinds of benefits to its best employees. These are considered as bonuses. This non-income related bonuses might include low interest loan, paying private expenses, car parking or simply a car. It is a common reimbursement usually given by companies to win their employees.  Fringe Benefits Tax is paid on such kinds of benefits given to employees or their associates. This does not have any relation with income tax. The tax is calculated according to the fringe benefits that are provided.
8. Fuel Tax Credits
This is a tax which is applicable on all the fuel that is used for business purposes. It is applicable on a few types of businesses which use:
Heavy vehicles
Plant
Machinery
Equipment
Keep in mind that some fuels are eligible for FTC while others are not.
Apart from the above 8 business taxes in Australia, there are others as well. The main ones include the Luxury Car Tax (LCT) and Wine Equalization Tax which is commonly known as WET among masses.
---
Do you need help with
Taxation ?
There are 65 tax accountants on standby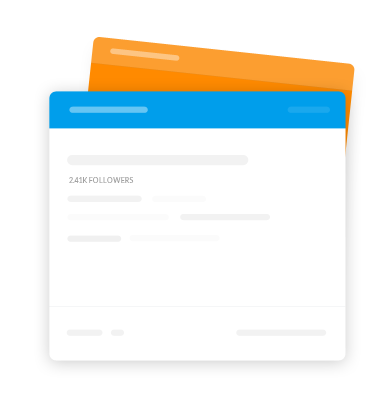 ---
Questions