Small business is hard. Ask any small business owner and he or she will tell you about the hard work, sacrifices and many hours of dedication it's taken to get to where they are. Which is why when they sell, they absolutely deserve to get the highest return they can. When they do sell, however, unless the asset was purchased before 20 September 1985 (whereby any sale can be disregarded for Capital Gains Tax purposes as it is outside the CGT regime, making it a 'tax free' sale), this transaction will be subject to CGT, and the tax man will be shaking you up-and-down, just like they are to our friend above.
Fear not, however, as thankfully the Tax Act does provide some tax relief in the form of significant CGT concessions.
Despite their complexity, these concessions are certainly worthy of your investigation in conjunction with your taxation advisor as they may allow you to reduce, defer or even completely disregard a portion or in some instances, all of a capital gain.
Eligibility
Firstly, to be eligible for any of these concessions, the taxpayer must be in business and along with related entities:
– having an annual turnover of less than $2 million; or
– having net assets of less than $6 million (exclusive of the family home and superannuation).
The other major condition to be eligible for any concession is that the asset which was sold passes the active asset test which requires the asset to have been used in the business for 50% of the ownership period.
Concessions
Four small business CGT concessions are available to taxpayers:
small business 50% reduction
small business rollover
small business 15-year exemption
small business retirement exemption
These are now explained in further detail below.
Small business 50% reduction - This concession automatically reduces any gain on the sale of a business by half. Furthermore, individuals and trusts that are eligible for the general 50% CGT discount would apply the general concession first -- meaning that where both are eligible the taxpayer would effectively have their assessable capital gain reduced by 75%.
Small business roll-over - This concession is the trickiest of the 4, as it allows for the taxpayer to defer CGT by 'rolling-over' a capital gain or using an amount of capital gain to:
acquire a new active asset; or
improve an existing active asset
The value of the replacement asset or improvement to an existing asset must be at least equal to the value of the capital gain that is rolled over, and where the value of the replacement asset is less than the rolled over capital gain, the difference will be taxable. Also, consequently if this concession is chosen the general CGT concession and small business 50% reduction cannot apply.
15-year exemption - This is the most generous of all concessions as it allows the business owner to disregard the entire capital gain made on the disposal of an asset where:
it has been owned for at least 15 years; &
the owner is either over 55 and selling the asset because of their retirement or due to their being permanently incapacitated.
In addition to the above, the sale proceeds can be contributed into superannuation outside of the non-concessional cap up to the lifetime CGT cap of $1,355,000 for 2014/2015.
Small business retirement exemption - This concession is similar to the 15-year exemption, in so far that it allows a taxpayer to disregard any gain made on the sale of an asset up to a lifetime limit of $500,000. However, unlike the 15-year exemption, the taxpayer's retirement and ownership period are not criteria for eligibility. 
If the taxpayer is under 55, they must contribute an amount equal to the gain disregarded into a complying superannuation fund as a CGT cap contribution. It will, however, have the effect of reducing their lifetime CGT cap amount of $1,355,000, even though the maximum contributions allowed under this concession is $500,000.
Those individuals who are over 55 when they elect to use the concession, do not have to make a superannuation contribution.
Disclaimer: please note that the information in this article does not constitute financial or taxation advice, or advice of any sort.
---
Do you need help with
Selling a Business ?
There are 25 business brokers on standby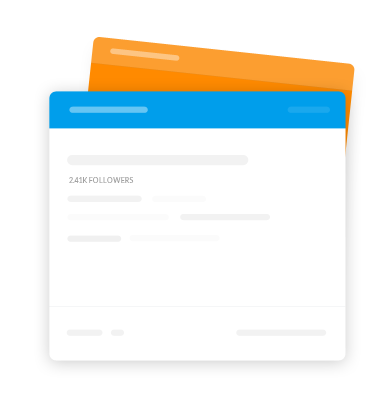 ---
Questions