If there is only one legal aspect of your business that you should get right, it better be contracts.
Contracts are probably the most important and the most sensitive business law matter. They are the ones that can make the difference between loss and profit, lawsuit and success.
Nowadays, many businesses use standard contracts especially when it comes to customer agreements. Nevertheless, a business owner or manager cannot leave things to chance and is advised to carefully review each and every contract form. The contract issue is even more challenging for small businesses that do not have legal departments. Business owners often decide to draft contracts themselves or copy-paste them from the Internet.
Electronic Contracts
Electronic contracts or e-commerce contracts are those completed and signed online. Many organizations now conduct business mostly online and all of the legal agreements that they have with suppliers, partners and clients are considered as electronic contracts (from ATM transactions to hotel room bookings and wholesale from overseas)
We would always advise you to consult a lawyer who can make sure your contract is covering the latest regulations and requirements but if you decide to do it yourself, make sure that you pay attention to these:
Legal Issues In Electronic Contracts
For an electronic contract to be legal there are 5 basic requirements:
Authenticity - identification of the contracting parties
Offer - indication of the subject of the contract
Non-repudiation – nobody can change the contract after it is signed
Writing and signature – the contract should include the valid signatures and date of activation
Confidentiality
First and most importantly, electronic contracts can take many forms. For example, an email conversation with clear offer and acceptance can be considered a binding contract. This means that the terms of the contract are stated in the email communication, messages, presented offers, etc. between client and supplier.
Even if an electronic contract does not contain all of the elements listed above it can be deemed as the base for legal claims.
Another soaring issue is that when you sign traditional contracts you can see the person doing it, and make sure that they have the authority to get into contractual relationship. Online, anyone can become anyone and you can never be sure if the person agreeing is not impersonating an authority. According to legal regulations, electronic contracts are binding only for the person actually signing them at the time.
However, one of the most argued issues is what counts as a signature. There is no clarity on what qualifies and the law can be bent greatly here. Electronic signatures are applicable for most electronic contracts provided that intent can be proven and that the authorized person was actually the one signing the contract.
The e-commerce contract has the same binding and legal power as the traditional contract but sets new rules in the general contract law. The environment in which electronic contracts are developed is dynamic – from emails to offers and attached documents – all are evidence for the terms of an agreement online.
Small business owners should think twice before giving quotes and promising big purchase by email so that they don't get caught up in contracts they cannot fulfill. Your lawyer can help you identify which of your electronic communication and contracts require your attention and care.
Don't wait until the claims and complains start...Make sure your electronic contracts are as neat as your traditional agreements.
---
Do you need help with
Legal ?
There are 102 Business Lawyers on standby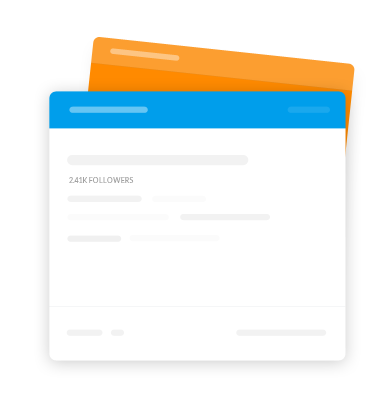 ---
Questions