Owning your own business comes with way too many difficulties that need to be overcome, and you need to be ready for that.
The best way to prepare your business for small business challenges is to have a solid business development plan.
There are a lot of books and researches made to help you overcome your small business challenges and succeed, so check this out to find out more.
Small business owners often struggle to work "on," not "in" their businesses because they don't have the time, skills or value the process of planning their business future. Well, there should be no more excuses, as business author Dr. Warren Harmer has just released a short, sharp and easy to follow guidebook on "Business Planning for Small Business: A step-by-step guide to the what, why, when and how of business planning" (published by Balboa Press AU).
Owning your own business
From his own experiences as a business owner and small business consultant for 17 years, Harmer knows too well the challenges of small business ownership, stating "there is never enough time and never enough money." With a doctorate in science, Harmer has applied his scientific mind and distilled down the essentials of business planning from hundreds of small businesses to create a book that gives clear, concise and jargon-free instructions on what to do, when to do it and how to do it, that any business owner can follow, no matter how time poor.
"Many small business experts have never owned a small business," says Harmer, "which means it is not written with true experience that the average business owner believes or can understand."
This book is written with implementation as high priority, to ensure that business planning actually works for the business and doesn't "just gather dust on a shelf."
Throughout his new book, Harmer helps small business owners with various aspects of business planning - from deciding what type of plan is best for them, to ensuring the right people are hired. He includes real examples from his own career as well, in which he shows his theories at work. There are also lots of free templates and tools available for download.
"All small business owners should ideally utilize business planning in their businesses, but few do because they don't appreciate the value or don't know how to," Harmer says. "This book aims to squarely address these challenges and create a practical guidebook they can refer to at any time."
Are you content with the way you planned out your business and its future? Is it working for you?
---
Do you need help with
Business Planning ?
There are 375 Business Coaches on standby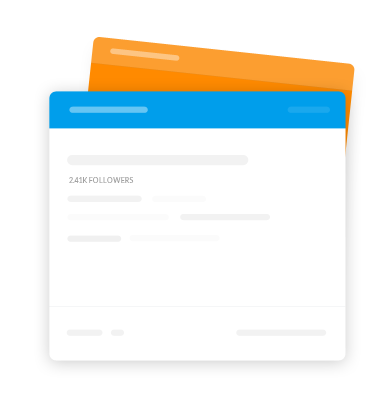 ---
Questions



Greg Rogers, Founder and CEO at REthink HQ
Hi Jennifer,I call that a 'google search question' simply by changing the wording slightly you can get whatever answer you need!There are plenty that say the busines plan is one of, if not the most important document in business. Others will point out that there have been many a success story of a business plan scribbled on napkin.For me it depends on the individual, what stage the business is at and what is the plan going to be used for.Can't see the point of writing (and spending valuable time) a full blown business plan and then never referring to it again. Conversely try getting a loan from the bank for your new venture with your brilliant idea scribbled on a Coffee Club napkin!There is no question that having your business mapped out, in some format, with time and thought put into key areas of the business makes perfect sense, even if it just becomes a baseline document for referral. Having said that like the business itself it needs to be an organic document, cos business, like life, is full of change. Change that you can and can't control.A template can help because it make you look at the bigger picture and understand that there are elements to a business that perhaps you haven't considered. Creative types don't tend to spend time on planning the detail, the process, the logistics. Having a template that has a section titled business processes can be a valuable aha moment. Simiraly those focused on spreadsheets, cashflows etc need to understand that markting is important to.So, it's not a one answer fits all.The secondary question answer is similar to the first and where I see the biggest challenge with business owners (starting, new and existing) and business coaches. What's the end game?It would make perfect sense to have your business coach look over your busines plan, but what are you looking to get out of that and are they the right person to do that.I guess my summation leans toward one of my favourite phrases and philosophies for business....progress not perfection.The perfect business plan does not make for the perfect business.Hope some of what I have said helps.Greg

Stephanie Mellick, Accountant, Consultant & Strategist at Iron Advisory
This is an excellent question! For me, and the work I do with my clients, the answer is - there has to be some template/standardised parts to it, but the 'guts' of it has to be organic and client specific. Also, these plans need to be upated constantly. So it has to be a living breathing document that guides the decisions of the business owners daily.