What is Email Marketing?
Email marketing is the use of email to distribute your company's messages. Companies can send their newsletter or updates regarding their business by emailing the message to a list of subscribers. Keep in mind that you should comply with Spam Act 2003 when obtaining your subscribers and sending your emails.
To find out more about how to obtain your subscribers without violating the Spam Act click this question here.
TOP 3 Platforms
MAILCHIMP

COST

FREE

MailChimp is an email service provider with an ape. They are well known for their freemium pricing model.
AWEBER

COST

$1 first month - $19/month

Aweber offers email marketing services for small businesses offering automated email follow ups and newsletter delivery.
CAMPAIGN MONITOR

COST

$9/month

Campaign monitor allows you to build custom templates and offers smaller plans for those on a budget.
  Other platforms you can consider
SEND PEPPER

COST

$29.95/month

Send Pepper is perfect for small businesses, start-up companies and small-time entrepreneurs who do not have a huge budget for marketing but you're looking for a high-quality marketing tool.
OFFICE AUTOPILOT

COST

$297/month

This is a very useful tool recommended for most small businesses and for the serious entrepreneurs. It is a very effective software that will help marketing all your websites and lead capture channels.
INFUSIONSOFT

COST

$199++/month

Infusionsoft does Email Marketing 2.0, delivers CRM and powers a sales and marketing engine for small businesses and entrepreneurs.
CONSTANT CONTACT

COST

$15/month

Constant Contact is a provider of online marketing tools for small businesses, associations, and non-profits.
GETRESPONSE

COST

$12.30/month

Email marketing product by Implix features autoresponders, list management, social media integration
ICONTACT

COST

$14/month

iContact Corporation provides email marketing software for small and medium sized businesses and non-profits.
VERTICAL RESPONSE

COST

$10/month

Provider of self-service email marketing, online surveys and direct mail service. Manage and analyze your own direct marketing campaigns.
1SHOPPINGCART

COST

$34/month

Email marketing software integrated into shopping cart and order management systems for ecommerce sites.
STREAMSEND

COST

$19.90/month

StreamSend provides dependable permission-based email marketing solutions for marketers around the world.
MY EMMA

COST

$30/month

Emma an email marketing and communications service that's taken a different approach to web-based software.
   Choosing an email marketing platform can be a difficult decision but one that needs some thought. Importing and exporting emails can be a hassel when you want to shift, and this is something you should be using on a regular basis.
---
Do you need help with
Digital Marketing ?
There are 189 digital marketing experts on standby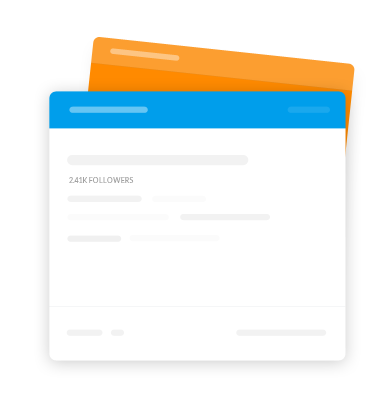 ---
Questions