Don't you just hate all the hype?
I do. I get so sick of the shouting and hollering that happens in the virtual world. It's just too much but everyone keeps telling everyone that everyone needs to be seen, heard and exposed to their audience online in order to make a buck.

And in some ways, I understand that the message is valid but if you're anything like me, you might be feeling a little saturated by it all right now.

And here's the thing: what if that's not true? Despite the validity and potential of social media, what if it's not true for you and your business goals?
 
What if you're already booked up for the next few months and have a list of people waiting for your time?
Or what if you're snowed under with getting the wheels turning on your new venture and the thought of adding social to the mix makes you wants to eat cake and cry?

What if social media attention is something you actually don't need in order to get more dollars in your coffers?

Today I am asking these questions for one simple reason:
I think it's time we stop listening to so many voices and work out what works for us as individuals and just do that.
With everything else a small business owner, author, freelance writer, speaker or anyone has to contend with everyday, do we really need to invest as much of our resources, time and energy into social strategies as our culture insists upon?

Small business in particular is currently being exposed to a landslide of content from larger companies, solo service providers and entrepreneurs, all shouting out the same message: you have to have this.

Every time we sign up for a download that promises THE answer to our blogging needs, THE solution to our online sales funnels and THE strategy to employ for our email subscriptions, we receive what we asked for, but also receive a ton of emails sharing more wonderful and insightful advice, blah, blah, blah.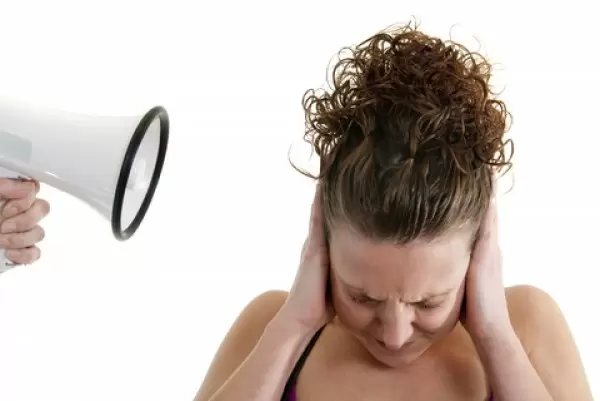 courtesy of dreamstime
Tell me something: how much information are you confident you can:

a) keep in your mind and recall and
b) actually use in your business and
c) find the time to implement successfully enough to see the promised results?
 
Here is the truth in my humble opinion. I am tired of feeling obligated to read an email that comes from some guy/gal who I've never met but who is sure they have all the answers I am searching for.

I am tired of their emails flooding my inbox EVERY DAY and I am tired of feeling like a failure when I am unable to implement their cool ideas. 

Aren't you tired too? 

In all honesty, are we just piling so many things into our lives because they're virtual and so it doesn't feel like we're piling it all up?

Yesterday I totally erased my old laptop. I mean, totally wiped. KGB brain washed wiped, level 10. It doesn't even have an operating system now. Why? Because I had 100,007, 689 files on it.

What???

Even if I devoted 30 minutes a day for the next 6 months to archiving and painstakingly working through all the crap to find the things I wanted to keep, it's overkill.

I would never get to the end of it all and will have wasted approx. 180 days and a total of around 54 hours sitting in front of my laptop cleaning it up instead of having conversation and walks along the beach and coffee dates and doing life with REAL people! Do we really need to add more to our task list?
Perhaps all you need to do is invest in social to the degree that you and your business goals need.
How will you know how much is enough? As you set your goals for 2016, think about how much new work you would like to see come in from social media engagement.

Is it 5%? 20%? Or maybe you want to move toward full online engagement that brings in 100% of your next year's income?

Whatever your number is, put it into perspective. If one blog post a month and one Facebook message a week is what you feel comfortable with, then do that.

Put the earplugs in and shield your eyes from the distractions and make a choice that fits your capacity as a business owner.

Stop listening to all the noise and just be consistent with providing what you know deep down is right for you.

It's like healthy eating: even just a change in one meal a day is going to make a difference, so just change one meal a day to be more healthy and expand that as you feel you can.

So, if you're anything like me, you might just be wondering if social media - blogging, tweeting, connecting and sharing - is all just hype and hoopla to get other people's attention?

And if it is valid, how do you sort through all the noise to find the best way to use social for you? Ask yourself why you want to utilise it in the first place. Because I'm sorry to say that until you really know the core reasons for why you are spending time, dollars and effort on social, your advertising won't make a splash.

So take some time to reflect and look at your personal reasons for why you're pursuing social.

If it doesn't actually matter to you and your business is growing steadily and at the pace you're comfortable with, take a moment to really work out if you want to invest in it in the first place. You won't be sorry for taking that extra time to think. I can guarantee that.

I pray that as you head into the last month of the year, you will have the time and energy to reflect on 2015 and think about what you really want to get out of your business over the next twelve months.

Much love and peace,
Miriam
---
Do you need help with
social media?
There are 140 social media agencies on standby
---