Setting up an ABN to register a company
Although ASIC has been the governing body of business names for almost nine months now, there still seems to be a lack of process clarity with regards to how to register a business name.  As a Business Name registration service provider we are flooded with questions almost on a daily basis.  Complicated procedures, temperamental online forms which sometimes work and sometimes don't, error messages and rejection letters are some of the most frequent frustrations new business owners seem to be facing.  Way too often if you ask me.
The last thing any new (and even existing) business owner needs is to be inconvenienced because a system lacks both functionality and transparency.
In defense or even maybe defiance (depending on how you look at it) of ASIC, I must declare that they are continuously changing and updating both systems procedures and policy.  In a way it's good, as it improves the system, however consequently these changes lead to even more frustration as they happen often and without notice. 
I hope that the following will help clarify the process of registration for you: 
Business Name Registration Facts
The process for how to register a business name in NSW versus how to register a business name in QLD are the same in most regards. Below are listed specific steps that you need to complete in order to do this.
A business name will be denied registration if a duplicate or similar business or company name already exists on the register. You should always first search business name availability before beginning your application. 
 
There is a strict list of names which will be denied registration.  You can find the list of undesirable and restricted words and phrases here.
 
It is important to note that just because a business name is available for registration through ASIC, this does not mean that it is not trademarked. It is the proprietors responsibility to check that the name does not infringe on anyone's intellectual property. 
 
In order to register a business name, the proprietary entity (sole trader, partnership, company or trust) must have an Australian Business Number. An A.B.N can be applied for free of charge on the ABR.gov.au website. The ATO may take up to 28 days to process your application. An A.B.N. reference number may be used to submit an application for the purpose of securing a name, however until the A.B.N. is officially allocated the application will 'sit' in the system. After the A.B.N. is allocated, the ATO will notify ASIC and the business name application will automatically be processed and the Business Name Register will reflect the new business name.  
 
A business name may be registered for either 1 or 3 years. A renewal notice will be sent from ASIC to the registered postal address 28 days prior to the renewal date. A business name can only be renewed after the notice has been issued. The ASIC Key will be necessary in the renewal process.  
With regards to how much does it cost to register a business name, the costs are $34 for 1 year or $78 for 3 years (prices updated as of September 2014, per the www.asbc.gov.au website).
 
Both a physical business address as well as a registered address for the service of documents must be provided on the application. PO Box addresses will not be accepted.  The registered address is made available to the public on the ASIC business name register.  It is suggested that individuals working from home, not willing to disclose their home address, should use their accountants office address.  
 
The average turnaround time for ASIC to list a business name on the register is anywhere from 2-5 business days. In peak periods this may take longer.
 
Each business name is allocated an ASIC key- which is a unique 9 digit code which will be necessary in the event that any changes, such as address updates, renewals or cancelations need to be made. This key should be kept safely guarded. Anyone with access to it, will be able to make changes to the business name account.
 
Business Name Certificates are no longer issued, instead a letter of registration and a confirmation of registration are sent to the registered address.
 
The system on the ASIC website through which all business name registrations and changes are made is called ASIC Connect. Once you set up an account you will then need to follow the prompts.
 
If you do not feel confident in applying and managing your business name account, you can enlist the help of an ASIC agent (corporate service provider).  
 
You may find this video helpful in understanding business name registration in Australia 
I hope this helps to clarify the steps you need to take. ASIC has endeavoured to make this process more straight-forward and painless in recent years, with the cost to register a business name having also been reduced during that same period.  
If you have any questions or comments please feel free to ask. 
---
Do you need help with
Intellectual Property ?
There are 43 patent lawyers on standby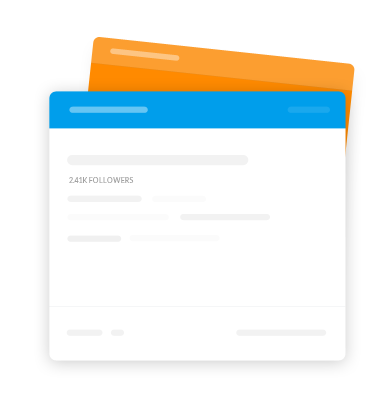 ---
Questions