Getting started

Step 1: Fill in your profile
People like doing business with people they can trust, and the first step is to identify yourself with accurate information. This includes:
 Updating your profile with a photo. Ideally this is a shot from your waist up, wearing something professional with a clean background. (We prefer white). Remember to smile J. For more details on what makes a good profile image and how to take one, please go to our Q&A "How to take a good business photo

Write a short and punchy description of yourself. We only give you 500 characters because we don't want you to ramble. And pitching yourself in a couple of seconds is a great skill to develop. For more information on how to do this well please go to our Q&A: How do you write a great personal description is 500 characters or less.

Tell us your company name, location, and contact details. The whole reason you are on here is because you have a business, and you want people to know about you and your business. Company information will help you promote your business and helps people that want to do business locally find you.

Select your industry and your service offerings. Telling us what industry you belong in can help others in your industry find and connect with you. It will also allow others to understand what context your views come from.
Select your topics of interest. By selecting your topics of interest we can tailor content that you will be interested in. This includes the types of questions and articles we show you and the people we suggest you to connect with.

Start using the site. Your profile isn't 100% complete if you haven't done anything on our site. Try answering a few questions, asking some new ones and rating and discussing some articles. This shows people that come onto you profile what you are interested in and what you like, and what you are knowledgeable about. This aspect is the number 1 criteria in which people will decide whether to connect with you or not so make it vibrant and engaging! For tips on how to do this well please visit our Q&A: How to increase your reputation on SavvySME
Step 2: Look for or ask a question
To look for a question all you need to do is type it into our search bar. Write your question in a natural way, e.g. "how do I file my tax return", not how you would ask a computer "tax return". This will allow us to find the most appropriate question and answer for you to look at. If the question you asked does not exist yet, you can create a new question via the navigation bar, or the button that appears at the end of the search results. Remember to phrase the question naturally like a real person.

Step 3: Read an article

Articles can be found through the information tab. We have provided many ways for you to find the best articles for you. You can narrow down your article list by selecting a topic you like and then filtering them by:
The latest articles published on the site

The most popular which are the articles with the most views, comments and activity

The top rated articles which are articles with the highest ratings
If you have any blog articles that you want to add or want to create your own article, this can easily done by going to your profile page and selecting the article tab. We need to approve your article before it appears on the site, but this shouldn't take longer then 48 hours.
Step 4: Follow someone
As you use our site, you'll begin to see a section called "top influencers". These are the people with the highest reputation points in that particular topic or subject you are reading about. Alternatively you can follow the original posters of questions, answers and articles. Following someone allows you to see what they are interacting with on the site, and keeps you up to date with the content they produce without having to visit their profile page al the time. We deliver these updates to you via the notifications button on the navigation bar and on the network activity section on the homepage.

Step 5: Earn some credits!
SavvyCREDITS can be used as currency in our SavvyMARKETPLACE (coming soon). It will allow you to get a further discount on products and services for your business, and claim other goodies such as e-books, webinars and premium content. So now we've gone over the basic elements of the site, now it's time to get in and get involved! To make things more exciting we are offering EXTRA SavvyCREDITS for your first times:
100 points for your first comment
200 points for completing your profile 
500 points for your first answer to a question
500 points for writing your first approved article
1000 points for the first friend you invite and joins SavvySME
BONUS: We are also giving a bonus 100 credits for people that are regulars, that is you login at least once per week!
SavvyCREDITS are awarded for just using our site, so keep an eye out on your "credits" tab for your balance and the rewards you are accumulating.
STUCK ON THINGS TO DO?
Read an article

Find a question using the search bar

Comment on an article

Comment on a question

Answer a question

Rate an article

Vote up an answer to a question

Follow someone awesome

Chat to us
---
Do you need help with
Entrepreneurship ?
There are 3 startup advisors on standby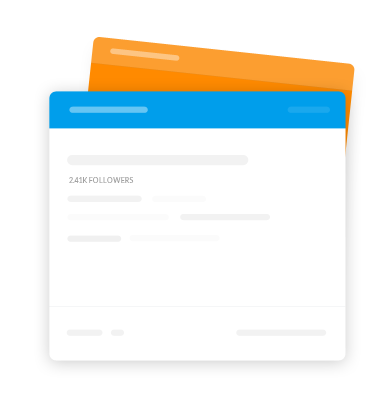 ---
Questions