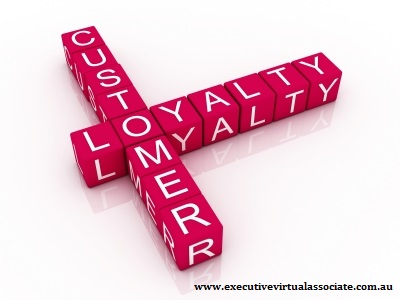 Without Clients every business would cease to exist. And we all recognise it's much easier to retain your existing clients than it is to convert new clients. In fact it has been said that it cost 5 times as much to gain a new client as it does to retain an existing one. So the importance of keeping your existing clients satisfied should be a strong focus for any good business. While quality Customer Service is important, it is not the only priority when aiming to maintain existing clients.
Here is a few ideas on embracing your current client base and keep them coming back to buy more!
Clients are consumers, but they are also a valuable source of information. As current users of your products and services, they form opinions on how your products and services could be improved or developed, as well as sounding boards for new product ideas. Are your products actually meeting their needs? If you have a new product to be launched, how will you know if your Clients will purchase it? Surveys are a great tool to use to gauge your Clients opinions and ideas. Asking your clients will help determine any concerns from the user's opinion. Surveys can be tailored to suit the needs of your business. They can be conducted online, verbally or with written responses. Talk to us about tailoring a survey to suit your business needs and find out what your Clients think!
Social Media, you either love it or hate it, but guess what – your clients are using it! Have you considered that your competitors are more than likely using social media also? Let's look at facebook as an example. Over 12 million Australians are using facebook, which does include your target market. Are they talking about your products or services? Unless you have a facebook presence you might not know. Engaging with your target market via social media allows them an outlet to ask questions, share experiences with your business, become aware of to new products or learning about your business – all of which leads to strengthening their relationship with your brand. We can set up a social media presence for you and/or help manage your existing footprint.
Do you have clients that haven't purchased from you in some time? How do you keep your business in their minds? How do you let them know of your new products or business developments? Consider newsletters, they can be sent frequently to remind and educate your clients about your business as well as your products and services. Perhaps you have special offers or other valuable tips to share, newsletters can be a very effective way of informing and updating your clients, especially for those clients who don't always visit your business premises. We can convert your client base into an email list, design your newsletters and even help with ways for your clients to opt in to receive your latest business news.
---
Do you need help with
customer retention?
There are 4 startup advisors on standby
---