How many of you click on an advertisement when online?  If you are like me, you would probably avoid clicking the ad so that you can continue on with your previous thought process without wanting an interruption.
So for some of us, the likelihood of clicking a banner ad is pretty slim.
According to Business Insider, a firm called Solve Media has compiled some interesting  data on how often people actually do click on those carefully crafted banner ads. According to their research you're more likely to survive a plane crash than click online display advertising? As it turns out, you're more likely to do a lot things than click a banner ad. Here's a quick sample of things you're more likely to do instead:
      To get a full house in poker (2.13 times more likely)
      To win a prize in Mega Millions (31.25 times more likely)
      To climb Mt. Everest and reach the summit (279.64 times more likely)
Although these likelihoods emphasize that consumers just don't click enough, the true significance is the ineffectual use of click through rates as a measurement of success.
While many SME's rely on their website as their primary online marketing technique, 21% of SME's in USA are also utilizing some form of search advertising, according to a recent American Express OPEN 
Small Business Search Marketing Survey.
Interestingly only 12% of SME's consider online advertising & marketing to be very effective, 
according to a SMB survey conducted by Affinity Express, Inc.
Given the large amounts of money invested in search engine marketing, it's critical that SME's understand and accurately measure their ROI for their online marketing spending. Many businesses are banking on search marketing to be effective and to improve their sales. But how do we know the real effect? Since people aren't necessarily clicking, the real impact of online ads becomes the struggle to gain top-of-mind awareness. So if banner ads are rarely clicked, why are we continuing to measure success based on click through rates?
If you're a small business owner and you've got a large chunk of your marketing dollars tied up in online marketing, you might want to think again. Consider the idea that both the tried and trusted marketing methods as well as new online strategies should each have their place in helping you to grow your business.
---
Do you need help with
Digital Marketing ?
There are 229 Digital Marketing Experts on standby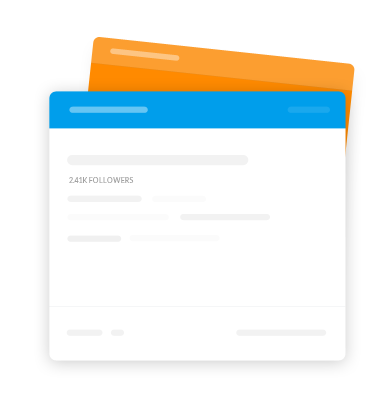 ---
Questions