There are a few places to advertise online which could potentially bring your brand a large audience.
Google AdWords, Facebook and LinkedIn are some of the most popular platforms to display your ads. But how much does it cost to advertise online and how do you calculate how much it will cost to run a campaign?
Read on to find out how much it costs to advertise on Google, Facebook and LinkedIn. 
---
There is an almost infinite amount of places one can advertise on. From a loud billboard over a highway or as simple as a sticker on a wall, advertisements are everywhere. Currently, you are exposed to tens if not hundreds of ads, and in one day, you could face almost a thousand advertisements.
Well, as a marketer, you would want to hit not only the highest traffic areas but also high-quality areas. There are a few places to advertise online which could potentially bring your brand a large audience.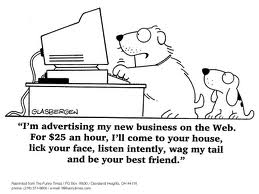 Online advertising jargon
Here are some useful online advertising terms to know before we move on:
Cost-per-click (CPC)
CPC is the cost of an only when it's clicked.
 
Enhanced-cost-per-click (ECPC)
ECPC is similar to CPC but this option will automatically raise or lower the max CPC bid that you have set up initially from analysing the conversion rate.
 
Cost-per-mille (CPM) [Mille means a thousand in Latin]
CPM is the cost of an ad calculated by dividing the cost of an advertising placement by the number of impressions.
 
Cost-per-acquisition (CPA)
CPA is the cost for every successful conversion resulting from that ad.
Now we got the nitty-gritty words aside, let's explore the different avenues of advertising online. 
Google Advertising Costs 
The first avenue of advertising is Google AdWords. In general, the cost of advertising on AdWords is controlled by you. There's no minimum amount that you have to spend and you set your own daily budget. Having a target market would help your ads to appear to specific groups and actions that are on Google. AdWords works on CPC, CPM for Display Network campaigns and CPA.
Social Media Advertising Costs
Now let's take a look at what kinds of costs are involved when it comes to advertising on two of the biggest social media platforms: Facebook and LinkedIn.
Facebook Advertising Costs 
Secondly, there are Facebook ads. It costs 5 to 20 dollars daily or a lifetime budget to promote a page. Lifetime budget, which can be slightly misleading, means setting a budget for a set amount of time. You are able to pace the amount of money you spend on each particular day. An example of a lifetime budget is 100 dollars for 10 days for a Mother's Day campaign. If only 8 dollars spent on one day, the leftover money makes up for the other parts of the campaign. Works on CPM or CPC.
The minimum cost for a click is 1 cent. Although the cost is cheap, that doesn't necessarily mean that your ad will appear due to other bids. A suggested bidding price is given to you by Facebook but you don't have to follow it. What's important to take note is that your daily budget has to be at least two times the amount of your bid. For example, if you bid 2 dollars for a click, your daily budget needs to be at least 4 dollars.
LinkedIn Advertising Costs
LinkedIn works on CPC and CPM. With both options, Linkedin will suggest the bidding price to you from gathering information of other bidders targeting the same audience. Of course, the higher you bid in this range, the more likely you are to
receive impressions and clicks. Due to the bidding nature, it is difficult to calculate the cost for your specific marketing campaign.
The minimum daily budget is 10 dollars/day while the minimum CPC bid is 2 dollars/click. The minimum CPM bid is 2 dollars/thousand impressions.
Linkedin charges a one-time fee of 5 dollars to post up an ad. This 5 dollars becomes ad credit which covers the initial clicks or impressions after the ad is posted. Once the credit is depleted, you'll be billed periodically for the impressions or clicks that your ad incurs. You'll continue to be billed through the end date of the ad or until you manually turn it off.
As for a bigger, high-roller kind of advertising; there is the log-out screen ad for Facebook costs around 100,000 dollars. A Yahoo homepage takeover cost around 450,000 dollars, YouTube page takeover is about 400,000 dollars, Twitter promoted trending topic is 120,000 dollars and AOL homepage takeover is 400,000 dollars. A homepage takeover would look something like this:
The biggest factors that affect the price of a homepage takeover include:
Timing/Date
Total investment
Audience makeup
Quantity of ads on the page
Impact of the ad
In general, online advertising works on CPC and CPM. Make sure you keep track of your advertising campaign from the moment it starts. The main reason for advertising is to get as much exposure and revenue for your company. If the cost of advertising isn't paying off, you should review the strategy and target market of the campaign. More importantly, if you fail to plan, you plan to fail.
---
Editor's Update 07/07/20:
Here are some other frequently asked questions...

What are the online advertising methods? There are various ways you can advertise online. The 9 main types of online advertising are:
1. Pay per click (PPC)
2. Display advertising
3. Social media
4. Affiliate marketing
5. Video ads
6. Native advertising
7. Video advertising 
8. Search engine marketing (SEM)
9. Search engine optimisation (SEO)

Which social media platform is best for advertising? The best social platform to use depends on your audience demographics. However, the following platforms are generally considered to be the most effective:
- Facebook
- Instagram
- LinkedIn
- YouTube 
- Twitter
- Snapchat 

Is it cheaper to advertise on social media? Social media advertising is one of the most cost-effective ways to connect with your audience and is considerably cheaper than other online and print methods. It's free to set up a social media account and the amount of time, effort and money you spend creating the content is up to you. You can opt for a combination of paid ads (which can be done on a small budget or maxed-out) and organic advertising, such as using incentives to get more fans and followers and boost brand awareness.
---
Do you need help with
advertising?
There are 226 advertising agencies on standby
---