You have a wide variety of choices when it comes to software vendor, educational and neutral sponsored tech certification. Some of them are quite easy to get, while others are very hard just to get a chance to take. With so many to choose from, which are the ones that are actually important and not just a way to add some letters to your name?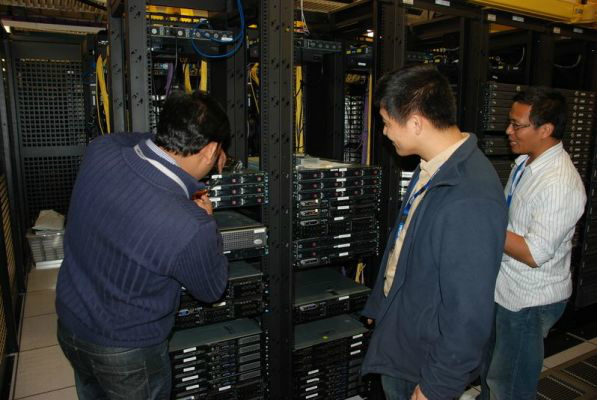 1. You can get Microsoft training if you go for your MSCE or Microsoft Certified Systems Engineer certificate. The test for this certification had a bad reputation when test takers started memorizing answers they found on the net, but today, it is much more difficult to obtain. 

2. Microsoft Certified Architect or MCA certification is currently held by less than 100 IT professionals. Even to try for it, you have to have three years of IT architecture experience and run the gamut of expert review. 

3. CCIE training or Cisco Certified Internetwork Experience training is yet another tough certification to get. It is also quite costly. First, you have to take a written test and then a lab test, but you cannot pass to the lab test without passing the written first. Do not think it is over then. You have to come back every two years to maintain certification.

4. Cisco also offers CCSP or Cisco Certified Security Professional certification. To get this, you have to pass no less than five tests and to keep it, you have to take another test every three years. 
Image credit: "Lab practice" by ITIC
5. Certified Information Systems Security Professional or CISSP is one of the most lucrative achievements you can get. You have to have worked full-time as an information security professional or a four-year degree and three years experience in order to qualify. The tests to get certified is six hours long. 

6. If getting CISSP certification seems a little daunting for you, you can go for a SSCP or Systems Security Certified Practitioner certificate. With this, you need only one year of experience in the field and to take a three-hour test. You also need endorsement from a person with ISC 2 certification. 

7. Security professionals can also go for the GIAC Security Expert or GSE certificate. However, you will need to take and pass three other certification exams before qualifying to test for a GSE. 

8. If you want a Linux oriented certification, you can go for the RHCE or Red Hat Certified Engineer certificate. You can also go for the Red Hat Certified Architect or RHCA certificate. Both are quite expensive and take from two hours to a full day. 

9. If you want to manage an IT department or company, the ITIL or Information Technology Infrastructure Library certificate is what you want. You can opt for Foundation, Practitioner and Manager training. For the final certificate (manager), you will need foundation certification, two weeks of training and five years of IT management already under your belt. The tests add up to six hours. 

10. Special certificates are common in IT. A few are Surbanes-Oxley compliance, wireless networking and voice over IP. You can also take simple exams for basic or entry level certifications.
---
Do you need help with
training and development?
There are 37 training consultants on standby
---