With the retail industry facing challenging times – especially those with physical stores – every retailer I know is looking for ways to increase in-store sales. They tend to spend money on ads to attract more customers. They drop catalogues, use billboards, newspapers and even TV ads.
Many of these strategies are expensive when the answer is already sitting (or probably standing) in your store. Yes, the answer lies with your existing customers. They already know your business and brand, and hopefully, have some rapport and trust in you.
Numerous research also tells us it is much easier to sell to existing customers than to new ones. In fact:
Figures from Marketing Metrics via Help Scout.
Another frightening statistic is from an Amex survey in 2011, which revealed that 78% of customers have abandoned a transaction or not made a purchase due to poor customer service.
This is criminal in retail. We know from firsthand experience that customers will not buy anything else and sometimes not even the product they come in for, unless your service is good. We must get our service to the level where customers will want to spend time with us and come back.
So, what are you doing to capitalize on this massive opportunity with existing customers? Are your staff providing great service in the first place?
How do I increase in-store sales?
Follow these 4 steps to increase in-store sales:
Set your customer service bar high
Set up or grow your loyalty program
Find opportunities to inform or advise 
Establish and monitor KPIs
1. Set your customer service bar high
The first step is to get your customer service right. You must provide an experience, not a transaction. Does your business have a service process (a customer service standard) you'd like your staff to follow?
If not, get the team to create one by thinking like a customer. What would your customers want to experience from the moment they walk in or phone you until they leave or hang up? Remember the goal is to create an experience and provide a positive feeling. What do your staff need to do to create this?
If you already have a service standard, when was it last reviewed? Is it still relevant? Does it create an amazing experience? Do the staff know where it is, or is it tucked away in a manual somewhere?
Once you have set the standard or updated it with your staff, are they putting the steps in place? The only way to find out is by observing them in action with customers.
2. Set up or grow your loyalty program
If you haven't started a loyalty program, you need to as soon as possible. These customers always spend more than non-loyalty card customers. Get as many customers as you can into your program. 
How well are staff members explaining the loyalty program? How many customers are they signing up? Here are two tips to improve this process:
Firstly, make it a routine for staff to ask every customer if they are a member of your loyalty program. If they are, scan their card.
If they're not a member, suggest they join by providing 2 - 3 benefits of being a member. Please don't say, "Would you like to join?" as I know this often doesn't work. Instead, list 2-3 benefits so the customers can see the rewards they get.
3. Find opportunities to inform or advise
Look for opportunities to tell your customers about your promotions, new products and what goes with what. This must be done in a non-pushy way. This process is also about creating a positive experience for customers so staff must be friendly and warm. It's about informing, not making a sale at all cost.  
It's about making them aware of something else and not asking them: "Anything else today?" or "Would you like a … today?"
Customers are so sick of these lines that have been used to the death. Below are better ways to introduce additional products to customers:
This blouse would go beautifully with that skirt.
Have you thought about what shoes you might wear with that suit?
Have you used a multivitamin before?
Did you notice our special?
Are you aware we have a promotion today?
These examples are either providing additional advice and alternatives to customers or informing them of a promotion or special. Most customers love to be prompted about other products if it's relevant, will enhance their original purchase, or helps them save money.
4. Establish and monitor KPIs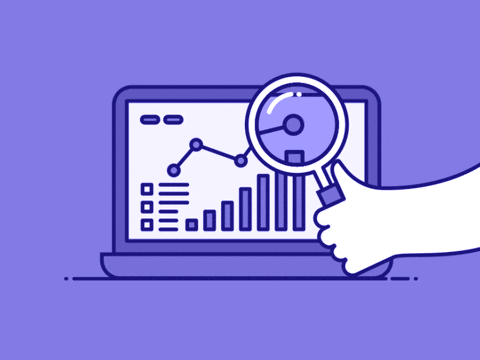 Use KPIs to measure how well your team are performing in the above areas. KPIs simply let your team know how they are doing against the store benchmark and whether they need to improve or maintain their performance. The main KPIs to focus on are:
Average sale - how much customers spend during each visit or also known as basket size
Items per customer - how many items each customer buys
Conversion rate - how many customers who visit the store versus how many made a purchase
Loyalty card signups - how many new customers join your loyalty program
Sales of promotional products - how many items on sale are sold per day/shift/hour.
Each KPI can be measured by store and quite often, by individual staff members. My recommendation is to do both so you can see who needs help or positive feedback.
Summary
Putting these 4 steps in place will improve your service level as well as your sales. However, it's an ongoing process and these steps need to be followed up daily until they become good habits.
I have said this a million times: In retail, there's no point in welcoming new and existing customers through the front door, when you have left the back door wide open and customers are heading rapidly for the exit and never coming back.
---
Do you need help with
sales and marketing?
There are 490 marketing agencies on standby
---