Measuring and tracking online activity for your website is very important. The following are SEO tips that will describe how Google Analytics and Google Webmaster Tools can help track your business and to see how it is growing. 
Google Analytics
It is a service offered by Google that creates detailed statistics about website traffic, sources, conversions and sales. The service is aimed to marketers compared to actual webmasters. It is the most used website statistics service. 
These are the top 5 SEO tips for using Google Analytics
1. Create Goals
Set out measurements of what you want want your visitor to achieve on your website, whether it is to sign up, read articles, make comments, etc. By setting up these goals, it will give more meaning to your analytics.
2. Manage your Google Analytics dashboard
The data can be overwhelming and necessary if not set up properly. By organising and only showing what you need, you will find the analytical process easier and more manageable compared to before.
3. Do not double count your traffic
When using data on visitors activity, do not include the time that you spend visiting the site as it will skew the data.
4. Do a keyword research
Creating a report to see what phrases people are using to find your website in search engines is useful. This is how to optimize your site and use the proper keywords. It is especially useful to see the keywords they use if they don't use your business name to see the mindset of what they are looking for. This goes for the same if you have an internal search feature. You can find out what the popular searches were for, what pages they visited after the search, and the activity that they performed after.
5. Track linked Social Media
By using analytics you can see the amount of traffic going to your website from different linked social accounts (Facebook, Twitter, etc) and whether they assisted in conversions by checking what specific pages they visited. You can also see the level of success from campaigns and which visitors responded to content shown in a particular social network.
Google Webmaster Tools
The Google Webmaster tools is another free web service provided by Google that checks crawling statistics and optimises visibility of the website. This tool is aimed for webmasters. These are the top 5 SEO tips for Google Webmaster Tools:
1. Crawl Statistics
Using the Google webmaster tools, you will be able to generate 3 different crawl reports for diagnosing problems and analysing performance:
Pages crawled per day - There will be ups and downs but hopefully you can see a steady incline. Spikes are usually due to releasing new pages or increasing inbound links.
Kilobytes crawled per day - This report should be similar to the movements of the pages in the crawled per day graph
Time spent downloading a page - You will be hoping to find not as many peaks as they could be server problems usually. Google should not take that much time downloading your page.
2. Errors
Pull up all the different errors affecting the site like broken links, even links driving traffic to the site with no valid page or pages that have been restricted. These crawl errors are particularly useful for SEO. Redirecting or fixing these links will lead to increased visitors for your site.
3. Meta descriptions and title tags
Another valuable SEO tip to heed is to use meta descriptions and title tags. Meta tags provides information to search engines about their sites. Google will generate a list of your URL's which have problems with their title tags or meta descriptions like having duplicates or being too short or too long. Duplicates can affect your ranking in Google and meta descriptions should be efficient to help visitors click through your page. 
4. Top search queries
As mentioned before, you can search the top queries for keywords using Google Analytics. However Webmaster Tools has the option of showing your average position within Google, so you can try pushing keywords at the top positions and try to increase your traffic. You can filter your search by type like web, image, mobile or country.
5. Manage site links
If your site has a set of links below the Google listing that comes up, you can manage this in the 'Site Configuration' section. You cannot actually tell what links for Google to show but you can tell Google not to show a site link it has created and to block it.  
Following these SEO tips shared will certainly get your website ahead among the stiff competition within the web.
---
Do you need help with
Search Engine Optimisation (SEO) ?
There are 178 SEO experts on standby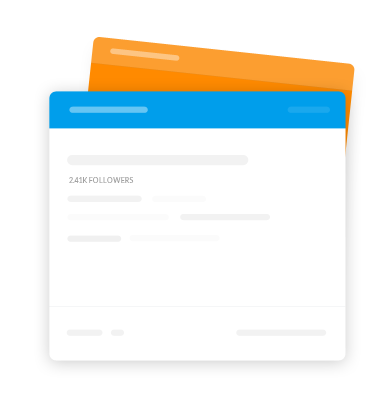 ---
Questions