The main reason for starting a business of your own is being your own boss and decision-maker in the process.
The real estate industry is no different in terms of having the gut and skills to go forward. But to be successful, there are a few things you'll need to focus on.
There are many tips and tricks to help you along the way, and we decided to choose 6 time-proven ones for you to use before starting.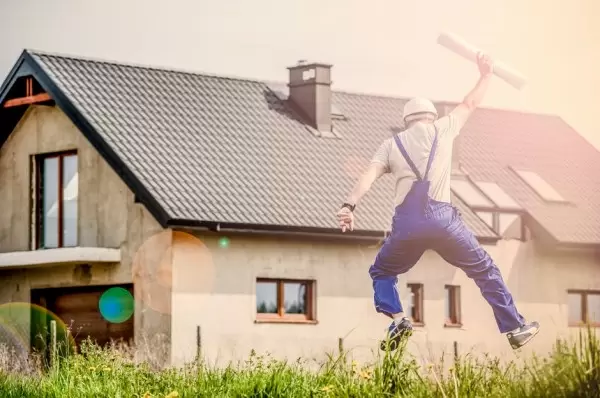 The desire to be your own boss is what drives you to start a business. The independence and freedom of employing yourself provide the motivation you need to turn your idea into a business model.
However, getting a startup off the ground is not a child's play, and anyone can make costly mistakes when starting a new company
The real estate industry is not different when it comes to the entrepreneurial skills and zeal its practitioners need and must have to make their business concepts a success. Before you make any move for freedom in real estate, it is important to know the industry well.
How to Be Successful in Real Estate 
So here are six industry-proven tips to help you start a real estate business:
Do Not Be Self-Sufficient: Seek Advice
Sharpen Your Internet Marketing Skills
Save Money
Research and Compile a File for Ideas
Invest in Creating Brand Awareness
Hire Competent and Knowledgeable Sales Personnel
1. Do Not Be Self-Sufficient: Seek Advice
Even if you have been employed in real estate for a long time, there is no guarantee that you will successfully run your company if you were to strike out on your own. We all need help and guidance from experts on things like real estate agent fees, so you should not be self-sufficient but ask for professional advice.
It is wise to appreciate how little you know by attending events for networking and being close to influencers in the industry.
2. Sharpen Your Internet Marketing Skills
In other words, you need to have a professional website to market your brand. It is truer for the real estate than other industries that the image you project matters a lot. Take time to have a professional-looking website designed for your business, in which you can display and post all listings you have and those from other services.
Presently, a majority of prospective home buyers turn to the internet to search for homes. Make your website SEO friendly and authentic by giving valuable information about buying/selling homes.
3. Save Money
The startup costs of any business are high. You need to save money to cover initial expenses such as office rental fees and office equipment/furniture, website building, business insurance, marketing and the operating costs for the first few months.
4. Research and Compile a File for Ideas
Every good idea that comes to you should be written down because developing a holistic business strategy for real estate is often a complicated and long process. Having an idea or concept alone is not enough.
Therefore, you need to carry out detailed and extensive research to ensure that your idea will fit the marketplace and thrive. Come up with your unique selling points that can give you an advantage over the competition and help you reach more customers.
5. Invest in Creating Brand Awareness
No one will know of your existence if they are not aware of your business's existence. You need to invest in creating brand awareness by crafting authentic marketing materials that truly define your business.
It is essential to come up with a unique and distinctive brand image backed by content and materials that project a professional outlook. For this step, you will need to work closely with skilled graphic designers and web content creators.
6. Hire Competent and Knowledgeable Sales Personnel
You are in the business of buying and selling. And since real estate is all about sales, it will be impossible for you to close any deal if the people working for you are inept and unprofessional. Invest time and money to attract the best sales personnel in the market.
Of course, the tips above are just a signpost to point you in the right direction. A lot of the things that will make your business a success or failure will depend on how you respond to the industry dynamics.
There are other attributes such as being a good/understanding boss, being courteous to your customers, and being ready to delegate that will make your business stronger.
---
Do you need help with
starting a business?
There are 482 business consultants on standby
---