Missing The Point On LinkedIn - are you a LinkedIn lemon?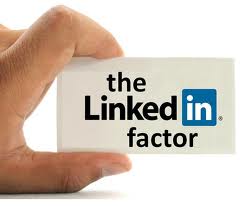 Unlike Facebook or Twitter, LinkedIn was created for business. It's a place where acquaintances and strangers alike connect in the name of developing networks. This is something which has been missed by some LinkedIn users. Unlike Facebook, you should not just add those whom you know, but you should use this social media platform to increase your professional network. Meet new people, develop relationships, and – if you do it right – do business. I truly believe that LinkedIn gives you a great opportunity to connect with the right people, those who can give you a referral or opportunities.
For example, I recently added someone I had met at a conference, after we found out that we were part of the same business circle. He never replied, and upon checking his profile, I found that he had quite a small network of connections. If he would have added me and assessed the effect we could have on his business, he would have realised that I have 500+ connections with business owners. To me, this was a missed opportunity for him as I could have been a source of numerous referrals.
So, the point is; never underestimate LinkedIn, and what a new connection can do for your business.
Now, here are a few tips which will help your LinkedIn presence become a business savvy one, and ensured that you won't be missing the point of this social media platform.
Complete Your Profile
As any first impression, you want to make sure that you put your best foot forward. A complete profile not only allows you to market yourself and your brand effectively, but it also creates a sense of trust with other users. Furthermore, ensure that you use keywords so that people can look you up when searching for services or industry-specific connections.
Don't Join All The Groups In The Universe
One third of LinkedIn users join between 1 and 9 groups. Keeping group numbers low, allows you to effectively engage in each one. You want to ensure that you are able to visit each group a few times a week, and that you engage in discussions with your fellow members. This allows you to show your knowledge and expertise without a hint of self-promotion. Also, ensure to try and leverage on the connections you make, by organising a meet-up or inviting them to coffee.
Create And Manage A Page For Your Brand
It's all well and good that you have a completed profile and you engage in debate; however you need to give users the ability to engage with your brand as well. By creating a page, it gives users an easier avenue to make a link between yourself and your brand. Ensure that your brand continually engages with its audience by sharing blogs, news, and advice; as it's a great way to showcase your industry expertise. Customers do business with the brands they most frequently and most recently engaged with.
Recommend Others
Gaining recommendations for yourself and your business, from clients and acquaintances, is a great way to gain credibility and expertise. You should also ensure that you do the same to your connections. Remember; sharing is caring.
Finally..when all this is done and you are moving forward - harness the power of your connections and meet them in 3D.  I expanded my business from 1 to 12 staff members in 16 months and I have had the pleasure to join networks which have really helped us grow by using LinkedIn effectively. You can do it too. If you would like more tips - you can email me directly and we can have a social chat.
Tips Co - written by Sharon Latour and Rinaldho Oosterman - Marketing Drone.
---
Do you need help with
social media?
There are 140 social media agencies on standby
---