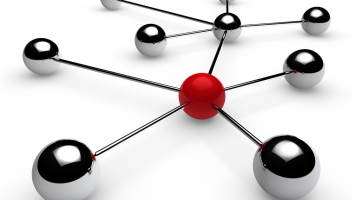 There's a right way to do SEO, and a wrong way.
When it comes to search engines, Google makes the rules – and they're constantly evolving to ensure that they deliver the most relevant and credible content to their users.
Search Engine Optimisation (SEO) is one component of smart website design which Google can use to measure and reward you for being relevant and credible.
Get it wrong, and SEO can do exactly the opposite – with some techniques having long-lasting penalties on your site with Google.
So whether you're engaging a third party SEO company, or taking the DIY approach, there are five simple steps to ensure that you're doing all the right things to get your search engine rankings up – keeping Google happy and your customers finding you.
1. Know what your customers are looking for
To drive the right traffic to your site, you need to be very clear on who you want to attract, and understand how they're looking for you. Through the free Google Adwords Keyword Research tool, you can research what it is that your customers are searching for. Implementing clear and simple keywords on every page of your site will give prospective customers the chance to find you on the front page of the search results.
Tip: make sure EVERY page on your site is optimised, including your home page, all product level pages, and any blog or newsletter content that you include. This will maximise your opportunity to attract new customers to your site, and keep your rankings high. Regularly check your keywords to make sure they're relevant for your business, and your customers.
2. Avoid keyword duplication and 'stuffing'
Duplicating keywords on multiple pages, or 'keyword stuffing', not only will Google penalise you, but you will be sending an unclear message to your prospective customers. If you've got 7 different products or services on offer, make sure that each has their own unique URL, and also its own set of keywords. At the topline level, make sure that your brand and your key business function are promoted.
Tip: The same goes for duplication of content. If you write a blog for your own site, and write for another site, don't publish identical content. Google will recognise it, and give you another red cross. And make sure you're writing for credible sites. (see point 4)
3. Build credible backlinks
Driving traffic through off site SEO is about placing credible and relevant links to your site from other sites. These are called backlinks. The more relevant and credible backlinks to your site, the more credible that Google deems your site to be.
Tip: Your SEO company should be providing a list of your backlinks to you each month. If they're not, ask them. If they don't share, seek alternative advice. All of your backlinks should be relevant to your business, and should have anchor text that relates to your product or service offering.
4. Involve your SEO in your content strategy
Developing great content for your existing and potential customers is a highly regarded way for your site to become relevant and credible. Working with your SEO company throughout the development process will ensure that each new piece of content is optimised for maximum traffic on your site, and through third party sites too.
Tip: Content is a fantastic way to build additional traffic to your site, another 'pillar' of Google's 'credibility' measure. Google ranks content highly for the amount of traffic, interactions, and how much your content 'stands out' to what's available on the web.
5. Expect steady results
Competition for the first page results is strong across most categories. It is unrealistic to expect instant results in your rankings – although implementing smart SEO techniques will certainly help. Stick to it, measure, improve, and try new things. You'll achieve better results over time, but it will take time.
Tip: Any SEO company that promises you instant results is doing it the wrong way. On-site SEO (namely keywords) may generate improved search engine results, and an initial spike in your traffic, but your backlinks are going to take time to develop, as is your content.
Like building a brand, a customer base or a social media following, the results of a solid SEO strategy are going to take time, and investment. But stick to it, and do it the right way, and it will pay off soon, and for years to come.
Discover further reading on Google SEO techniques.
---
Do you need help with
search engine optimisation (SEO)?
There are 222 SEO companies on standby
---