When starting a business, there are so many things the owner should be aware of in terms of legal, taxation and other affairs.
Many entrepreneurs confuse the Australian Business Number (ABN) with a business name. Which is exactly why you should know the difference before jumping into the business world.
ABN identifies your business and is a must-have if you're operating in Australia to ensure a healthy business management for your company. 
A lot of new businesses tend to think that an Australian Business Number (ABN) is the same as a business name. This confusion may land then in hot water later, when they discover that the business name they want is already taken.
First of all, do not confuse a business name with an ABN.  
An ABN is an 11-digit number that identifies your business to anyone you conduct a business with. It is unique for each business. If you are running a business in Australia, then you must have an ABN, unless what you are doing is deemed to be a hobby.
How to register for an ABN
You can apply for an ABN online www.abr.gov.au and its free. You can also get your BAS Agent or Tax Agent to apply for the ABN on your behalf, however they will charge you a fee for doing this.
What information you will need will depend on what structure you are applying the ABN to – sole trader, partnership, company or trust. Generally, you will need the name, date of birth, physical address, email address and TFN of the persons associated.
If you apply for an ABN online, it should take no more than 24-48 hours for the ATO to assess your application and process your ABN.
If you are registering a company, you will need the Australian Company Number (ACN) instead. This is different to an ABN. An ACN is issued upon registration of the company. A company still needs to lodge its own tax return and to do that you also need a Tax File Number for the company.
Using Your ABN
Your ABN needs to be on invoices you issue irrespective if you are registered for GST or not, and invoices you receive (if above $1,000).  
You can search on the Australian Business Register: http://www.abr.gov.au to check on ABNs of your suppliers to ensure that they are valid, and whether they are registered for GST or not. This is something I do every time before I pay a supplier for the first time (or enter as a purchase where doing bookkeeping work for clients). You can search by name or by the ABN provided on the invoice.
ABN vs Business Name
A sole trader's ABN will be issued in the name of the individual. A company's ABN will be issued in the legal name of the company. You will need to register a business name if you trade under a name that is not your individual name or the legal name of the company.
A business name is registered nationally with ASIC (Australian Securities and Investment Commission). You register a business name on the ASIC website, using the ASIC Connect Services. You need your ABN to register the business name. It is also free. You can also check name availability. Current costs to register a business name is $35 for a one-year period, or $82 for three years – payable to ASIC.
You may register more than one business name - however, they must all operate under the same structure. So, if the ABN was originally set up as a Sole Trader, then all business names attached to that ABN are also operating as a Sole Trader.
If you intend to operate under a company business structure – the company name needs to be registered with ASIC, but you don't need a separate business name (unless you will trade under a separate name). For example,
| Legal Name | Business or Trading Name | Do I need to register? |
| --- | --- | --- |
|   |   |   |
| Joe Blogs  | Joe Blogs Swimming School | Yes |
| Joe Blogs  | Joe Blogs | No |
| Joe Blogs and John Brown | Blogs and Brown Swim Academy | Yes |
| Joe Blogs and John Brown | Joe Blogs and John Brown | No  |
| Joe Blogs Pty. Ltd. | Little Flippers Swim School | Yes |
Just remember, registration of a business, company or domain name does not give you exclusive ownership. You may need to register a trade mark if you want exclusive use of that name throughout Australia.
That's it folks. ABN, ACN and Business Name in a nutshell. Hopefully, you are not running in the opposite direction. Compliance is tough, but its part of being in business. Remember – if this hurts your brain – you can get assistance from those number nerds who thrive on this. Partner with a decent bookkeeper or accountant. They are worth their weight in gold – saving you time and money and giving you peace of mind. Allows you to focus on what you do best – your business.
---
Do you need help with
Startup ?
There are 313 Startup Advisors on standby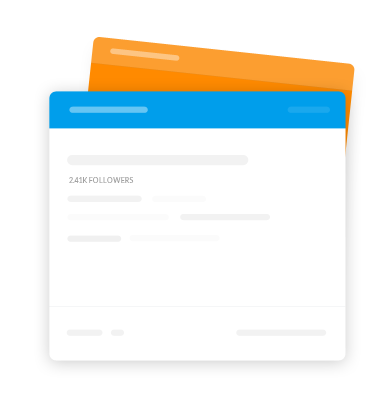 ---
Questions