How many promotion mails do you find in your mailbox everyday? They even have a name now - junk mail, that's why direct mail has lost its impact and business owners shift to electronic mails. 
Email marketing has proven to be an effective tool to reach out to people across the globe and promote services or products directly to targets.
But this can't be the only benefit. Email marketing is a newer, faster and better working approach towards acquiring new leads and turning them into buying customers.
​Digital landscape changes the game of business and marketing through hundreds of free-access online platforms. Its remarkable effects eventually become an excellent means to find and persuade the right customers for a specific business. The importance of online technology has taken over almost the entire time of one's life. The old advertising strategies such as direct paper mails are now left behind, making email marketing the top-notch option for immediate and cost-effective marketing style.
As of today, Email or Electronic Mail Marketing is the most efficient way to reach out and promote merchandise to your target customers.
With the help of hundreds of different free-to-use email platforms, it is one of the most reliable ways to outsource product and services wherein entrepreneurs, use it to communicate and coordinate with prospect clients, business partners, customers, and suppliers.
The Difference of Direct Mail and Email Marketing
Although both convey the same message and intention - to promote - each of them has unique reasons to be a compelling marketing tool. And knowing which platform is best to use for a particular business, dissecting and thoroughly analyzing the essential points of their difference helps use them it effectively to its extent.
It is true that you can use the same copy for both platforms. However, email marketing must have a more convincing message than direct email. According to a survey, email marketing creates a 0.12% rate response compared to 4.4% response rate that direct mail creates. So as a solution, copywriter and author Lee Marc Stein suggests that email messages must be urgent; putting more emphasis on offers. Also, email advertising pulls out 45% of customers to act and respond quickly compared to 79% of what direct mails can generate. Direct mails might have high response rate, but marketing strategists say that integrating current news into emails is much more efficient than direct mails, which can make customers reply straight away.
Email and direct mail have unique separate characteristics that differentiate from one another. 
Email Marketing
quick
informative
spontaneous
smart
interesting
informal
Direct Mail Marketing
official
formal
important
believable
considered
reliable
informative
personal
Why Do You Need to Switch to Email Marketing
In a world where change is the only thing that is constant, adapting to the current trends is the primary key to have a consistently-growing business. And since everything now is digital, your marketing style must be that way too. Today, emails are the best tool and below are few points why both the business owner and customer can benefit from email marketing.
According to a McKinsey survey conducted around the year of 2012, the usage of emails are 40 times more efficient than the average percentage combination of Twitter and Facebook when it comes to attracting new customers.
 
In another survey where over 2,000 Americans answered the question 'how many times would you love to receive promo offers in emails from businesses you make transactions with?', and the result says almost 90% of them want to receive promo emails from businesses they do transactions on a monthly basis.
 
Email marketing is also the fastest way to communicate with your clients and business partners. Unlike the old way of mailing, its capability to receive and deliver real-time data helps the owner and client to converse as well as to fix problematic inquiries immediately and efficiently.
 
Using email as a marketing platform is the most cost-effective way among many others. Rather than spending money on paper mails plus the mailing fee, electronic emails are available and free to access anywhere in the world. Hence, switching to email marketing will help businessmen and women to lower their expenses. Using emails for customer care services can also decrease the costs instead of sticking to a phone-based customer hotline.
 
Moving to email advertising can reduce the difficulty due to geographical gap and barrier. For an entrepreneur to increase her sales and leads, she must be willing to have clients not just in her own country, but all around the globe. And to do that, communicating through email is the quickest and efficient means to reach your prospect client or customer regardless where they are.
 
When it comes to building credibility and brand, advertising through email is one of the best ways to show future clients what kind of a business they are following. Email like in the form of the newsletter also attracts new people while sharing relatable and informative contents they can apply in their daily lives.
 
Its immediate and robust characteristic is an essential ingredient in building a healthy business relationship. Email provides a top-of-the-line effect in keeping and attracting people to follow and stay.
 
Using email as a marketing tool is one of the best ways to promote the company or product's brand. In business, having a compelling and marketable name is the first step to establish a customer's trust. This way, it pulls current customers to stay.
 
Choosing emails as a means to communicate and engage with a client is the quickest way to start venturing into business and advertising. Regardless if the person is an amateur or an established business person, the simple drag-and-drop features of email is an excellent device to reach out and invite new people to do business.
 
With almost 95% of people all over the world who are always on their mobile devices, reaching prospect clients through emails feels like they are nearby. As previously mentioned, it is the most helpful and accessible technology one can have to market products and services.
As a conclusion, the beginning of the postmodern digital world has dramatically changed the way folks communicate and engage with each other. And using the technology of Internet, computers, and smartphones, the traditional marketing strategies are now progressively shifting toward much better and efficient ways. As a result, whether one is a beginner or a pro, making business today doesn't require a significant amount of money to spend on advertising to boost one's sales and leads. And the anxiety for awaiting a response has also decreased as well as the geographical gap and distance. In the end, marketing is just all about creative strategies.
---
Do you need help with
Digital Marketing ?
There are 214 digital marketing experts on standby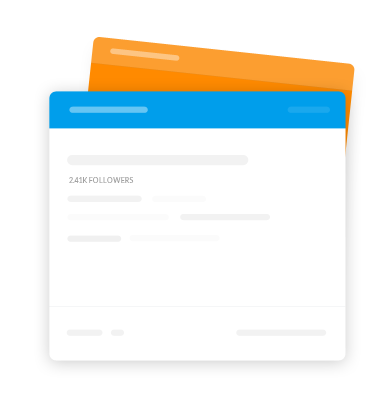 ---
Questions