1. Overview
What is online marketing?
Online marketing is any marketing strategy that promotes a brand, business or person through channels or mediums that require an internet connection such as social media, search engines, websites and email marketing. It can also be known as internet marketing.
Why should your business be marketing online?
More and more people are online
This is a no-brainer reason. Between 2005 and 2017, the number of internet users increased 3.5-fold from 1.02 billion to 3.58 billion. Consumers are turning to online for shopping, communicating, working, learning and making money.
Online marketing is easier to measure
Compared to traditional marketing, you get more data for your campaigns and online channels. Best of all, they are automatically available and, in some cases, free. Compare this to the traditional direct mailing strategy, which requires a manual process of gathering data to know whether your campaign has been a success or a failure.
Online marketing can be cost effective
Because there's many options to choose from, you could market online with very little money and still reach your targeted audience. You can choose to hire people to help you market online or do everything yourself.
What's the difference between online and digital marketing?
The two terms are often used interchangeably but there is a difference between them. Online marketing, which runs over the internet, is often considered a subset of digital marketing.
On the other hand, digital marketing encompasses all digital channels. A video game ad, that doesn't require an internet connection, is considered digital marketing. Digital billboards, TVs and radio channels are further examples.
2. Online Marketing Types
What types of online marketing are there?
Generally, online marketing falls into three different categories:
Owned Media
These are assets that you create and control. Examples include:
Your own website and blogs
Social media channels
Email marketing
Content marketing
Online listing or directories
Earned Media
These assets are the exposure you earn through online word of mouth. These types of online marketing are:
Search engine optimization (SEO)
Social media shares
Online reviews
Appearing in online content such as news sites
Guest blogging on external websites
Paid Media
These are mainly online advertising where you pay to market online:
Social media advertising
Search engine marketing (SEM) and advertising
Banner advertising
Affiliate advertising
Online sponsorship
You should always look at a mix of all 3 types to cover the touch points where your target audience will likely to be. More importantly, never have all your marketing eggs in one basket.
For example, a local hairdresser could aim for a mix of:

• Owned - a blog with client hairstyles, Facebook and Instagram accounts to organically grow a community and have a conversation with clients and prospects

• Earned – online reviews from clients and articles in the local newspaper

• Paid – a Facebook ad campaign to increase bookings during off-peak hours

3. Online Marketing Strategy

Which online marketing strategy should you use for your business? 
With many tools, platforms and digital channels available, it's hard pinpoint exactly which ones are going to be right for marketing your business.
These general principles will guide you towards picking the right strategy for you.
Step 1: Choose your objective
What do you want to achieve with your marketing efforts? Do you want to…
Increase brand awareness?
Drive traffic to your website?
Build an online community around your brand?
Generate sales?
Once you have identified your core goals, then you can move onto the next step.
Step 2: Determine your budget
You should be spending between 5% and 10% of your annual turnover on marketing. Divide this number by twelve and you'll have a rough monthly budget.
Depending on how big your budget is, it will determine:
the channels you use
the paid ads you put out
the organic growth strategy you'll use
If your budget is small, you will most likely need to do most of the work yourself, forego ads, and choose channels that maximizes your budget efficiently such as using social media.
Step 3: Define your target audience
Who does your business serve? When defining who your ideal client is, consider:
Are they businesses or consumers?
Does your offering fit a specific industry?
What's their demographics? (gender, age, location, relationship status, kids or no kids, pets etc.)
For example, if you are a plumber in Sydney, it would be wise to include Facebook and SEM in your online marketing strategy to attract new customers and use email marketing to nurture existing customers.
If you are a financial planner who helps small business owners, a mix of LinkedIn, display advertising and email marketing can help you attract and nurture your ideal clients.
Once you have gone through these steps, you'll have the solid foundation to know what channels to find your ideal client on and then plan out your content and how you will engage them.
How do you build an online sales funnel?
When building an online sales funnel, you need to look at the three main phases:
Building awareness of your business – the "get to know me" phase
Engagement with your current and potential customers – the "like me" phase
Converting prospects into clients – the "trust me" phase
Awareness Phase
Like any relationship, you can't expect someone to marry you after the first date. You must take the time to get to know each other and see if you are a good fit.
In this phase, you're aiming to increase the visibility of your business to your ideal target market. Generally, businesses are looking to educate their target buyers on the problems the business is trying to solve. For example, a hairdresser in the example above may start a content series on how to care for your hair on a budget.
Some of the online marketing tactics that help increase brand awareness:
Posting interesting content on social media
Writing blogs on your website and then re-posting on other channels
Creating short video blogs (vlogs) and posting to YouTube
Start a podcast, and share it out on your website and social media channels
Engagement Phase
This is when you need to build a community around your brand – people who you can have a conversation with to turn them into customers. These are people who have expressed interest in your business from the awareness phase.
Tactics you can use here include:
Generating conversation through Facebook Live event.
Getting people to sign up to your email list and sending helpful content
Using ads to remarket to people who have visited your website or engaged with your content
Conversion Phase
Conversion happens when you have gained trust with those people in the engagement phase. This is the chance for you to convert them to customers. Once they buy from your or use your service, they are the best sources to help convert other people to customers.
Here are some ideas for the conversion phase:
Asking customers to post online reviews on, for example, Google and Facebook
Showcase their experience through case studies
Have your customers give a testimonial
Ask customers to share your content on social media
However, the 3-stage process does not necessarily move in a linear line. You will find that you're constantly moving through all three phases as you build up your business.
How much budget should you set aside for online marketing?
Online Content Production
Producing your own content for your blogs, social media and website will save you a lot of money.
If you need to outsource the content creation, prices for copywriting and social media management vary depending on who you speak with and if you decide to go with someone locally, or contract someone overseas.
You will save money by offshoring this element, but the quality of work may not be the same standard. Other cost factors include experience, size of the business and how much you outsource. For example, 4 blogs per month may costs less per blog than just having one written.
Online Advertising
However, the online world is increasingly becoming a 'pay to play' environment as competition is getting stiffer. You should consider setting a budget for paid advertising to promote your brand online.
In terms of how much you should be spending on your marketing, conventional wisdom puts the figure at anywhere between 5% and 10% of your annual turnover.
Typical monthly costs are:
Social media advertising – Facebook is one of the best advertising channels for SMEs as the targeting options are better. You can keep track of your campaign's KPIs and it is generally lower in costs, while giving you an audience of 15 million Australians who are using it monthly. If you execute everything well, you can expect to get a positive ROI with an ad spend of as little as $500 per month.

LinkedIn - You're looking at a cost per click (CPC) of anywhere from $5 to $10. Depending on how much traffic you need to drive to your website, it is usually out of the reach for most smaller SMEs but can be a highly valuable channel for B2B brands.

SEO – If you're looking to hire someone that's competent and reputable, you're looking at a budget of approximately $1,000 per month

SEM – depending on the time of year, how competitive your industry is, and what keywords you are trying to target, you'd be looking at a budget starting from $1,500 per month to run a decent campaign.
Learn More:
---
Do you need help with
Digital Marketing ?
There are 214 digital marketing experts on standby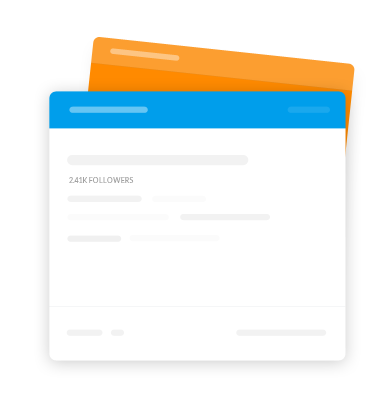 ---
Questions