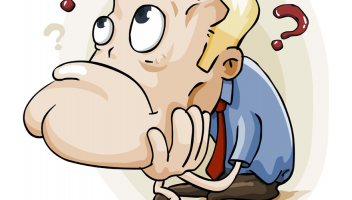 In the technical support world, there has been everything from constant bickering to full-blown arguments over the different disciplines of computer support.  
One of the two main schools of thought is the "break/fix" crowd—those who believe that if it breaks, someone will come out and look at the problem, charge you an appropriate fee for the visit, and leave when it is complete.  This is a reactive mindset that leaves hidden problems to fester and grow.  Worse still is that break/fix has a detrimental impact on the business—by the time someone is called in to rectify a problem, things are already broken, and work has been disrupted.
The alternative approach is a discipline called "managed services."  This is a proactive mindset.  With managed services, tech support staff look at the system as a holistic entity, and make sure that any potential "breakage" is fixed well before it has an impact on the business.  Their solutions are put in effect through a monitoring and assessment process.
So which is better?
No matter which way your business decides to go, technically, at some point there will be a need to have something replaced, renewed or repaired.  These repairs will always cost something, but the expense needn't be disastrous.  It is the hidden costs that can make the solution to these problems detrimental to the business—the "soft costs" associated with a technological failure.  These include downtime, loss of income and loss of revenue. 
That's the difference between reactive ("break/fix") and proactive (managed services).  With a break/fix solution, you have to wait till the system breaks, for the computer to stop working, for the email to stop receiving or the printer toner to run out, before a fix is applied.  In the case of a computer, the user is now sitting around waiting for the repair tech to arrive and for the system to be fixed.   Meanwhile the user is not doing their job.  In the case of a server, or a system where everyone is connected, then the whole office comes to a complete standstill until the problem is resolved.
By contrast, if you have a managed service provider—someone monitoring and reporting on all of the software, hardware and systems within your business—they will see that a computer has a problem or a server is failing, and they will rectify the problem before it becomes a catastrophe.  And the cost to your business is fixed—you don't have to pay an unpredictable fee every time something goes wrong.
The additional benefit of a managed service provider is that you have high-end technical knowledge at your fingertips.  You can ask them anything concerning your business and will always be told the best way to go.  Your provider will normally have similar businesses with the same problems as yours who require similar solutions.
I hope it's clear by now which of the two approaches I favor.  How you manage your business technology is your choice, but when I am paying the bills I want everyone on staff to be productive as much as possible.  I would rather have a proactive system in place than a reactive one anytime.
---
Do you need help with
it support?
There are 386 IT support companies on standby
---