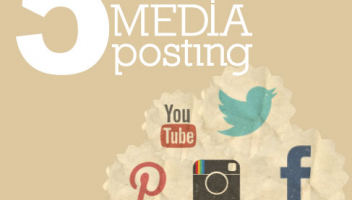 1. Hard selling to your followers
There are two reasons not to do this. Firstly, people do not want to be constantly bombarded with demanding posts such as "buy this" or "visit our online shop". No one wants to be sold to, so this causes followers to unlike your page. Secondly, this just creates one way posts and doesn't encourage engagement or invite interaction. Less interaction = bad news for Facebook algorithms. If people don't interact with your page, you are less likely to appear on their news feed – rendering your posts ineffective.
2. Syncing automated posts between sites
All social media platforms have a different audience, so automating your posts across social media sites could alienate followers. It shows a disregard to your followers and that you cannot be bothered altering your content to suit each platform. Research has shown that automated posts do not receive the same amount of interaction as site specific posts. If you do not have the time to cover all platforms, prioritize which sites are better for you and focus on them.
3. Posting too much irrelevant content
We all like funny pictures, but we all get annoyed when we see 10 of them in our news feed, so don't be the business that does that. Sure a funny picture will get some likes and comments, but too many and people will start tuning out – it doesn't show your true intentions as a company. You want people to like and respect your brand, so posting too much irrelevant content will diminish your brand's reputation and professional nature.
4. Over posting
Sure you want your brand to be everywhere on everyone's feed, but if you over post, people will start to get sick of you page hogging their news feed. People want to talk to their friends and see what they are doing. If you are flooding their news feed, they will start to get annoyed and end up un-liking you, leaving you with a smaller fan base.
5. Just posting content and not interacting with your followers
This one is my number 1 rule. There is no point having 50,000 fans on your page if there is no interaction. Ask questions, post on current topics and respond to your fans. If they ask a question, answer it. If they make a smart or funny comment, like it or respond. Most importantly, if they make a complaint, deal with it swiftly, and if possible, publicly to show people how professionally you respond. People respect that.
---
Do you need help with
Social Media ?
There are 181 Social Media Marketing Experts on standby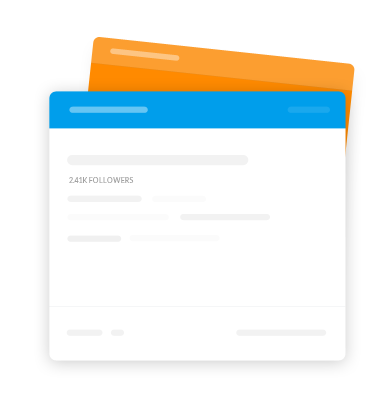 ---
Questions