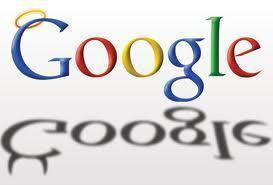 Success in entrepreneurship does not come out of big fat pockets of money, nor does it come out of doubt and fear. What is most important is to be able to use resources efficiently – that is, to take advantages of what you are and what you have. This is where Google apps for business plays an important role.
In my opinion, start-ups have a big advantage over large corporations. Firstly, one is small, so they are able to move quickly and easily adapt to environmental change. Secondly, the atmosphere and the vibe of a young, passionate company are incomparable to any other. Rosy dreams aside, start-ups can be frustrating and financially draining. The ultimate aim is to minimise costs. So how can Google help you for free? There are Google apps that your business can take hold of​
Google Docs
Google Docs is a cloud service that allows the user to create and store documents, spread sheets and presentations online. Moreover, multiple users may collaborate and edit projects in real time – a very handy thing for teams hindered by geography. Gone are the days of emailing documents and getting them sent back for corrections with Google Docs. In terms of formatting features, it's pretty much the same as Microsoft Word. This Word document online has (better) fonts, font change, paragraph spacing, underlining, bolding, changing font colour and highlighting as its base features. But the best thing about Google Docs is its auto save function – where no one ever needs to press the 'save' button. Everything is automatically saved.
And no, it's not like the shitty auto save function. What is even better with Google Docs is that it tracks every single change made by editors of the document. It also contains the function to revert the document back to a specific point in time. Say you want a soft copy on a USB, you can download it as a word document, open document, RTF, PDF, plain text or a web page. The same goes for the spreadsheet and presentation – where you can download as an Excel file or PowerPoint presentation respectively. Moreover, users have full control of who they want to give access to. It's simply a matter of clicking the 'share' button and adding email addresses.
Now compare that with Microsoft Word. Would you now be willing to pay $600 p.a.?  
Apple is developing a similar web service to Google Docs with its iWork suite. However, from personal experience, iWork has been a fairly dodgy service to use right from the beginning. Numbers struggled to compute large amounts of data, and Pages was too dodgy to navigate around. Keynote presentations were very beautiful, and continue to produce gorgeous presentations but its low usability ultimately gets in the way. Although it is significantly cheaper than Microsoft Word, if you're PC user you might as well forget about it. iWork is only for Mac users.      
Google Drive
At first glance, nothing is much different with Google Drive, SkyDrive and Dropbox, aside from Google Drive's ability to immediately access Google Docs. Both Google Drive and Dropbox contain the ability to 'share' certain files or folders, and as with SkyDrive and Dropbox, they all have easy syncing processes which include desktop applications.
What is really great about Google Apps for business is its ability to attach it to Gmail quickly. But where does Google trump above all other services? Ladies and Gentlemen, behold, the beauty of Google – the single click sign in. There is no longer the need to remember extra usernames or passwords. And no need to navigate to a different website. All you got to do is to stay signed in, and click on the Drive button on your Google bar. Simple. Easy. And best of all, free.
Google is taking over the world by firstly taking over the entrepreneurs. But, that's a good thing. The free services of Google apps for business have helped spawn many success stories. Although the bright era of the dotcom boom has slightly dimmed a little, we still see a record number in the conception of start-ups. Now, several of them have been transformed into large scale corporations in under a decade.
Well, what are you waiting for? make use of these Google apps for business today.
---
Do you need help with
information technology?
There are 380 IT consultants on standby
---