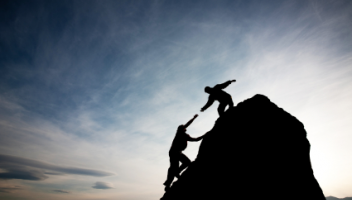 If you are in the lucky position where you run an online business, chances are that you are involved in some form of internet marketing to help you increase sales and ultimately get more visitors.
However, several business owners do not fully understand all there is to know about internet marketing and can do with the help provided by a web marketing expert.
Why should I hire a web marketing expert?
Here are two reasons why you should seriously consider hiring a web marketing expert:
1. They are pros in utilising SEO techniques 
Search engine optimization is free and an excellent way to generate major traffic from search engines such as Bing, Ask, Yahoo, Google, etc.
This is so as people from all around Australia and other parts of the globe make use of known search engines to source information from. Most marketers would regard SEO as an art to help internet marketers get to the top of known search engines so that their webpage can eventually be the first ones visitors would see.
In turn, this would lead to more traffic. There is a certain science to SEO though that a web marketing expert can assist you with. They will know the deep secrets of SEO that will ensure you have a better chance of success than trying to go it alone.
2. They know how to use social media optimisation techniques 
Various types of social media activities would include things like directory submission, RSS feeds, social bookmarking, and so forth. It is similar in nature to search engine optimization as its purpose is to get you more traffic and create brand awareness.
By hiring a social media expert, your business will get the representation it needs in the social bookmarking and social media world. In this regard, a trustworthy web marketing expert would have you covered as they will enhance your web presence through well-known social media like Twitter, Facebook, Reddit, LinkedIn, Google+, Pinterest, etc.
The above mentioned are just some of the techniques an internet marketing expert would use to help you drive traffic to your website and increase sales. Besides, SEO and SMO are commonly used to create an awareness about your web presence.
With hugely popular sites like Facebook, Twitter, LinkedIn, Reddit, and Google+, it is important that you have a set online marketing strategy in place.
This is why you should hire web marketing experts as they are experts in the field of online marketing. They have already reached places through years of experience that you still have to get to.
What is more, they enjoy sharing their wealth of knowledge with their customers.
Web marketers like these have the skills needed to help you achieve the kind of results needed to be successful as an online business.
They are able to advise you of innovative ways to help you solve various difficulties that you may encounter with your new venture.
This would include existing as well as different marketing strategies than what you have been using up until now.
---
Do you need help with
digital marketing?
There are 254 digital marketing experts on standby
---