What are the things you need to do before looking for a web design specialist?
Let's clarify: what is the difference between the web designer and the web developer?
Here are some tips on how to choose the right web designer. 
It can be a really difficult decision to make when you are thinking about hiring someone to build you a new website.
So I'm going to list some of the key things to look for and the traps to avoid to help you make a better choice.
The very first thing you need to do before speaking to anyone is asking yourself what is it I want my website to do? It could be:
Act as an online brochure.
Generate leads for your business either calls or via online forms.
Sell products or services directly.
They key is to have a single clear goal in mind that can be used to guide all of your decisions about the website design and content.
Once you have your goal then it's a good idea to think about your design preferences. What colours and styles do you like and why? Try and find 2-3 sites you like a lot that you can show to a web designer and ask them if they can design something along those lines.
Let's look at some of the common questions you may have when choosing a web designer.
What does a web design specialist do?
A professional web designer should take the time to really understand your business and the goals you have for the website.
They will also be able to advise you of the different platforms on which your site can be built. Most sites now are built using what's called a Content Management System or CMS for short. The most popular one is Wordpress which is what all my sites a created with. 
The choice of platform will impact the cost of your project and also it will effect whether or not your website is easily able to be updated in the future.
A good rule of thumb is to avoid is avoid any CMS that is specific to that web developer otherwise you will be tied to them forever and you may not want that.
As your site is a critical business asset it is important that you can get support for whatever platform is used by a wide range of people. That way if your web designer ever is unavailable or disappears (it happens) you can still do what you need to do.
A good web designer will also give you a firm price for the work and a timeline to get the job done. They will need material you from you such as images and wording so be aware of that up front.
They should also be able to maintain the site for you and keep it secure and backed up. There will be a charge for this but it gives you a lot of peace of mind and is worth it.
It is also important to note there are web designers and web developers and they are different. Generally speaking, designers don't do much coding so if you need custom functions on your site best to speak with a web developer.
What should you prepare first before speaking to them?
Before you speak with potential web designers make sure you have your goal, sample websites plus any images and words you want to go on the site.
Have a budget in mind and a timeframe for when the completed site needs to be live and working properly.
Also, if you can, look at the web companies work and also talk with some of their clients to see how happy they are with the service provided.
You may also like to check if they do the work locally or use outsourcers overseas. It's good to know what you're getting and sometimes with outsourcing communication errors occur and it can delay your project or lead to not getting what you wanted.
What's the average price range to hire a web design firm?
Prices for websites vary a lot. There are even DIY websites building options though most of those websites never end up getting finished and can look very unprofessional for one of your businesses most important assets.
Price is also an indicator of quality in most cases. If you're spending under $1,000 (ex GST) you will get basic website that might look OK but may have hidden issues such as being slow (Google will penalise you for this) or lack of ongoing support.
To get a decent professional to create your site you are looking at between $3,000 and $5,000 (ex GST) for a staight forward site that will look good and be an effective marketing tool for your business.
If you want to sell through the site then you need eCommerce capability and this can easily double the cost it just depends on the complexity and number of items you're selling.
How do you choose which web design firm to hire?
The best way to find a designer is a referral from someone you trust. It must be someone who has actually been their client.
If this isn't possible then ask around local business groups or even Facebook groups for companies people have had good experiences with.
Then also do your own homework. Check out the companies website and their client portfolio all reputable companies will have one. Do you like their websites?
Ask what the process of working with them involves? Is it clear who does what and how long it will take? Do they take time to get understand your business and goals? If they don't ask good questions up front I'd go elsewhere. They should be really interested in your business and getting you results.
Also speak with some of their clients and ask them to be honest about what working with them is like.
Another key test is Google their name and see if they have reviews or any client feedback. If there more good reviews than bad that's a good sign.
Any tips on hiring and working with the design firm of choice? (E.g.: milestone payment, regular reviews, remote access, etc.)
Here are a few more things to check that can help you sort good from bad.
Go to https://tools.pingdom.com/ and run a speed test on the designers' website. Make sure you choose a location based in Australia for the test. If their site doesn't load in under 4 seconds I'd rule them out. Google wants fast sites and sites really need to load fully in 3 seconds or less.
Also, do your own evaluation on their website. Can you find the information you need easily? Are the contact details easy to find? Is it clear what they want you to do? Again if they can't get this right on their own site I'd be concerned about them getting it right for you.
Check what their policy is for ongoing support and also how many rounds of changes are included in their price. You want to avoid any nasty surprises when you get the final bill.
Another way to protect yourself is not to pay the full cost up front. It should be in stages based on the progress of the project. A deposit is a reasonable ask given the time they will commit to your site.
Lastly, trust your gut instincts. If they tell you it's the right company to trust then your gut knows what's right for you.
---
Do you need help with
Web Design ?
There are 119 Web Designers on standby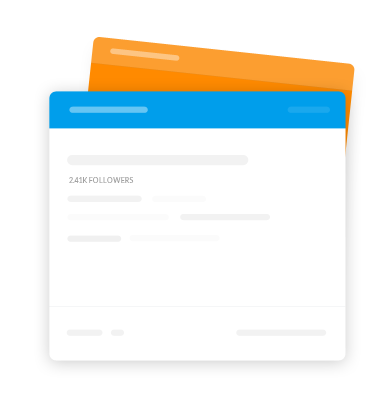 ---
Questions