Let's talk about e-mail marketing and about how different it is from the social media marketing.
The importance of the good content. While planning your activities, make sure your content is great.
 Here are some great e-mail marketing campaign ideas to make your business outstanding and successful.  
Email marketing has seen a resurgence in the past few years as consumers are clicking less on advertising on social media, website banners and Google's paid ads. Consumer burn out with 'traditional' digital advertising like banners ads has been occurring since social media usage has increased. The same issue has now started to affect sites like Facebook and Instagram as more consumers are becoming aware of invasive marketing techniques.
This has seen an increase in email marketing metrics as consumers view the format as more personal and less intrusive. People have to opt-in to receive any correspondence so feel like they're more in control of what they see and who they see it from.
From a business perspective, not only can it be a more effective marketing channel, it's also far more cost-effective. Given most restaurants and cafes wouldn't be aiming for tens of thousands of email subscribers, most email marketing platforms offer extremely good value. Mailchimp for example, allows use of its platform for free with up to 2000 subscribers. Even their paid plans are extremely cost effective, starting at only $10 a month.  
The benefits of email marketing:
Sending emails can be much cheaper than others forms of advertising.
Email messages can wait in your customer inbox until they're ready to read.
Email marketing gives you a direct connection with your customers, you can see who is opening them, reading them and taking an action. Most other platforms don't give the same granularity.
Email marketing offers two-way communication. Prompting customers to reply and ask questions allows you to open up lines of communication and get a deeper understanding of what they need.
Email marketing can be automated and campaigns can be triggered by different customer actions like subscribing to your list, clicking on content within an email or if they're regular readers of your emails.
Content is still king
So how do you leverage email marketing? For starters, remember that content still remains king and while discounts and offers should play a part in an email campaign, they shouldn't form the bulk of it. Focus on always providing value and you'll turn regular customers into raving evangelists.
On a recent Gary Veynerchuck Q&A podcast, Jon Taffer gave some really solid advice for restaurant owners: "If somebody goes to a restaurant for the first time and has a flawless experience, the statistical likelihood of them doing a second visit is about 40%.
The second time a customer comes and has a flawless experience, the statistical likelihood of a third visit is still about 42%. The third time they come, the statistical likelihood of a fourth visit is over 70%. You have to market to three visits, not one." So in essence, if you give people a reason to come to your restaurant or cafe three times, chances are, you'll have them long term.
This insight gives more credence to focus on email marketing. First of all, if they're on your email list, they've probably visited your business already. Secondly, this proves customer retention should form a huge part of your marketing strategy and email marketing is a great retention tool.
Email marketing campaign ideas
Recipes and cooking techniques
This may seem counterintuitive for a restaurant or cafe but think of it like this. No matter how good your food or coffee is, the bulk of people's meal time will still be spent in their home or work kitchen. By providing people with useful recipes and cooking techniques you'll do one of three things:
Show your expertise and knowledge
Provide value by helping to improve their own skills
Reinforce why people go out to restaurants and cafes in the first place - cooking can be time-consuming and downright messy sometimes!
Upcoming events, holidays and festivals
There's a smorgasbord (see what I did there!) of foodie events in any city which gives you the opportunity to provide a resource for your customers. Do a roundup of what's on and what you're looking forward to the most.
New menu changes, chefs specials and additions
Get customers excited to come back and try something new. Don't forget Jon Taffer's advice on converting a repeat customer and give them a reason to come back over and over again.
Customer, staff and business stories
Personalise your business, showcase your staff and tell your story. Building a connection with customers helps put you at the forefront of their mind when considering where to eat. Include some customer stories or testimonials to provide social proof that your business is the best place to go.
Foodie photos
This isn't just for the Instagram community! Get their mouth watery with high-quality photos of your delicious food. Consider scheduling your email before meal times and you've got a killer combo.
Offers and discounts
Don't discount the discount. Reward your regular customers and give them an offer they can't refuse. With return customers a priority and customer retention far cheaper than customer acquisition (5 times cheaper), offers and discounts should form a part of your overall marketing strategy.
To go one step further, include an offer that involves a customer bringing along an extra friend or family member. That way you get your business in front of more people and increase the chances of hitting that magical 3 visit number.
Influencer focus
This doesn't have to be Jamie Oliver showing up to sample your caramel dumplings. Micro influencers (1000 - 10,000 followers) could be a great way to boost your exposure to the right audience. In Neilson's advertising study, it found that the most credible form of advertising came from other people.
While most influencer relationships involve the mini online celeb posting to their own channels, you could include that content in your email marketing to cross-promote their good work. Chances are if the influencer sees the email they may even share it again for extra bang for your buck.
Your point of difference
Every successful restaurant or cafe has a point of difference and your email marketing is the perfect place to showcase exactly what that is. You might source locally produced ingredients, have the best customer service or encourage pets to eat for free. Whatever it is, show off why you're different to resonate with customers.
Sneaky loyalty program
You may already have a loyalty program but email marketing is a good way of putting that into overdrive. If you don't have one, this is an easy way to get started. Email open rates on mobile devices are nearly double that on desktop. Have customers show you the latest email for them to get a discount on their meal.
This gets customers back in the door but also means they'll leave your email in their inbox and give you more brand awareness and exposure.
Encourage engagement
A little-used tip in email marketing is to encourage the reader to actually hit reply and open a two-way dialogue. If content is king, engagement would be the pawns on the front line. High engagement can equal higher conversions so prompt customers to give some feedback or for a creative spin include a question they can answer and win a prize. As a bonus, you can include some of the more creative answers in your next email.
Show off your good reviews
Reviews come in all forms and are a great way of showing off your business without being too self-serving. They could be a testimonial on Facebook, a Google review or from the myriad of review sites like Yelp or Zomato. If you get a good review, include it in your email campaign to show off other customers great experiences.
Promote your blog
This only works if you're actively blogging but if you've spent the time creating great content on your website, include it in your emails. You'll also increase your brand exposure and get people spending more time on your website.
Bonus marketing tip
Building an email list and keeping in regular contact with your customers is not just a great way to build brand awareness and keep the top of mind. Email lists can be used on other channels to get even more value.
Channels like Facebook and Instagram allow businesses to upload their email lists to and use that to create something called lookalike audiences. On the backend, Facebook connects the email address with their Facebook account and can analyse their interests and behaviours and find other people with the same attributes.
You can then target that new audience with social media advertising to get them to eat at your restaurant or join your email list.
Taking the time to create a creative email marketing strategy is well worth the effort and with these tips you should have no trouble coming up with ideas to fill it with 3 star Michelin content.
Bon Appétit!
---
Do you need help with
Digital Marketing ?
There are 228 Digital Marketing Experts on standby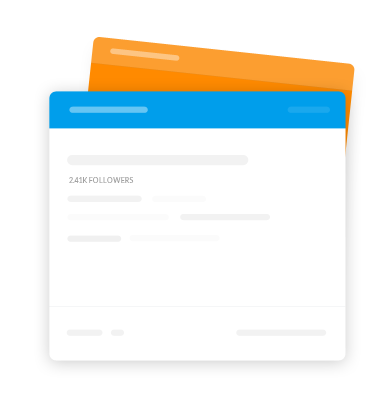 ---
Questions