Generally, every business owner's profit and loss report will be split into two main part, revenue and expenses.
What is the sales revenue and what are the main two categories in your "exposes" section?
In order to check on the business health, you need to use your profit and loss statement. 
---
Of all the financial reports that can be generated from your accounting software, the most used one would be the profit and loss statement – because that's the one that tells us how much money you are making! So it is important to not only understand a profit and loss statement but have it set up correctly so you can get the most information out of it.
What information is in a profit and loss report?
In general, your profit and loss report will be split into two parts:
revenue - all income from your primary business activities (i.e. sale of products and services), any revenue from secondary activities (e.g. bank interest) and any other financial gains
expenses - all expenditure on primary activities (e.g. material and labour costs), any secondary expenditure and any other losses during the period.
A profit and loss statement can be over any length of time: a week, a month, a quarter, a year but the purpose is to show the activity of the business during that time. It should be prepared and reviewed regularly to see how your business is performing.
Profit and loss statements can be on an accruals or cash basis, and most accounting systems give you the option to choose. This will allow you to analyse your business on either basis, depending on what best suits your business and needs.
The formula for the profit and loss is quite simple; revenue minus expenses equals the profit of loss.
In layman's terms, if your income is higher than your costs, you are making a profit. If your costs are higher than your income, your business is running at a loss.
While this formula is quite simple, a profit and loss can be quite detailed as the revenue and expenses sections can be broken down into many subheadings. This allows the business owner's to obtain more detail about how different parts of their business are working.
Revenue
Sales revenue is the consideration received for the sale of your good and/or services. This can be broken down by location, by item, by group of items depending on the information you need. It is important to know how different segments of your business are tracking, so it is advisable to have sales showing different categories so you can monitor this.
Other revenue that you can see on a profit and loss, aside from sales, includes:
interest
commissions
refunds from suppliers
rental income
grants
Expenses
The two main categories in the expenses section of a profit and loss report are:
cost of goods sold : These are the costs of items that directly relate to producing the goods or service you sell (i.e. the cost of direct labour and any raw materials used to produce your goods or services)
operating expenses: These are all other costs in your business. While they are needed to run your business they are not directly related in producing your goods or service (i.e. cost of indirect labour and any other costs such as rent, bank fees, telephone and internet, wages of administration and other staff, equipment rental, motor vehicle expenses etc)
These expenses can be broken down into different categories to show the different expenses incurred. For example, motor vehicle expenses could be broken into the following categories: fuel, repairs and maintenance, registration, insurance etc. Rent could show different locations if there were multiple premises. Again, this is limited only to the business owner's needs.
How to use your profit and loss statement to check on your business
Using your profit and loss report, you can extract a number of important figures to analyse how your business is tracking.
Gross profit = total sales – cost of goods sold
Gross profit is the difference between total sales and the cost of producing the goods or services you sell. This is a good indicator of overall production efficiency and a key figure for setting prices and sales targets.
Gross profit margin = (gross profit ÷ revenue) x 100
Gross profit shows what proportion of gross profit you keep from each dollar of revenue generated (e.g. 20% gross profit margin means you keep a gross profit of $0.20 for every $1.00 of revenue generated).
Operating profit = gross profit – operating expenses
Operating profit is the profit generated from core operations. As explained previously, there are some expenses necessary to run your business but that don't directly relate to the production of the good or service. It is good to know your overall operating profit because it will show how profitable the business is, taking into account ALL expenses.  It does not include expenses from interest or taxes (often called 'earnings before interest and tax' or EBIT).
Net profit = operating profit – (taxes + interest)
Net profit is also known as the 'bottom line'. It is the total amount earned (or lost) after paying all expenses.
The bottom line
The bottom line is, all business owners should be preparing and analysing their profit and loss regularly. By doing this, business owners can understand how your business is performing and therefore make any necessary changes (ie. Increase sales, decrease expenses, cease producing some items, increase offering of some services) to increase profitability. Profit and Loss Statements can be as simple or as detailed as you like, but ensure that however it is set up, it gives you the information you need to be able to judge how your business is tracking.
---
Do you need help with
Accounting ?
There are 284 accountants on standby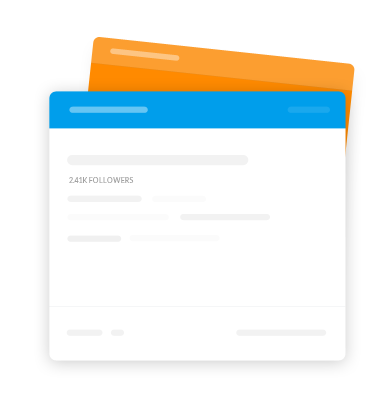 ---
Questions