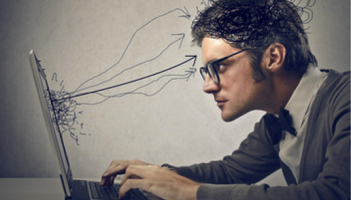 Small business is an integral part of the Australian economy. Whether you are a 1 person micro-business or a medium sized enterprise, we all started at the same point. With a concept of an underserved section of the business or consumer community or an idea to improve on an existing offering. Not many of us get it right first time. part of the learning and evolution experience comes from having previous failures and being able to pin-point the causes for these failures and correct these on our next entrepreneurship venture. 
The point is not to have it perfect first time, but to not give up on trying. Many of us are on our 3rd to 4th business attempt before we get an actual taste of success. But once we have the taste for a successful enterprise it becomes difficult if not impossible to return to a normal 9-5 with a fixed wage and career path. 
After my first attempt at running my own business I tried to go back to the workforce. I noticed significantly less interest in my CV if I listed that I had run my own business (successful or not) at the time I naively thought this may be due to some degree of discrimination for someone who had tried to run a business and for whatever reason decided to discontinue the enterprise.
Now a bit older and (hopefully) more experienced I feel I have a better perspective from the point of view of a hiring small business operator. The reason running a small business in some capacity is not of much use on your CV is more due to employer concerns of loyalty and retention than some failure on your behalf. Entrepreneurship is a chronic affliction. Once you have a taste for being in control of your own destiny and success, it is hard if not impossible to seriously return to the workforce. You work harder in your own business, meet each challenge personally, and accept each setback. You proudly accept credit for your success and personally work to resolve each issue so that your enterprise survives and succeeds. And this feeling of self sufficiency embeds itself in your psyche to a degree that it is sorely missed not long after you attempt to re-enter the workforce.
Those running a small business and looking to hire staff have been through this, have been bitten by the entrepreneurship bug and know there is no permanent cure. You will likely want to get back to running your own enterprise once you have regrouped and gathered your thoughts and this makes you a poor investment as a long term employee. 
All of us on this site have been bitten by the same entrepreneurship bug regardless of what industry or business model we are pursuing. We are all looking to find that magical combination that results in long term success and a secure self managed future for ourselves, our staff and our families. There may be bumps along the road but persistence and having the ability to evolve when necessary is the secret to true success.
---
Do you need help with
entrepreneurship?
There are 4 startup advisors on standby
---