Australians, following a global trend, are more open to starting a small business now compared to previous generations.
Booming demand for web design and development and online courses means you can start a side business from home easily.
Food truck, event planning and self-storage facility businesses are also growing markets to tap into. Read on to learn about business ideas that are set to boom.
---
Starting a small business is becoming a popular trend globally, especially in Australia. According to ASBFEO calculations, currently, 81.1% of all the companies in the country have fewer than four people.
Owning a business and being self-sufficient is an attractive proposition and a lot of people are moving towards starting new ventures as a long-term investment. A survey conducted by OECD shows that almost 68% of the working men and 58% of working women would prefer starting their own businesses instead of working for someone else.
Business finance firm Maxiron Capital says, "Time for starting a small level business has never been more favourable. With more and more people wanting to become a businessperson, it not only gives them the freedom to do what they want but also ensures they are able to make money from what they really love.
Therefore, the most important thing when it comes to opening your personal business is to have an innovative idea you love and along with that, the desire to make it successful."
What small business ideas are trending in Australia?
If you are looking to start a small business, these are 5 small business ideas that will flourish in 2020 and beyond:
Web design and development businesses
Self-storage facilities
Food truck businesses 
Event planning businesses
Online coaching and teaching businesses 
1. Web design and development businesses
The design and development of website is an ever-growing business. This trend shows no signs of diminishing as the importance of the internet in modern day life increases dramatically.
Every company, individual or group who wants to enter the world of entrepreneurship requires an imposing digital presence to ensure that people notice their product.
According to Indian author Amit Kalantri, "In the information age, a website can generate such a high income which even a factory cannot generate".
Tools like Wix, Spacesquare and Strikingly may have helped simplify the processes but for a new entrepreneur, the most important thing is the implementation of their idea exactly the way they want. Hence, the importance of a dedicated and competent developer with first-hand knowledge of codes, frameworks and latest technologies, is indisputable.
It comes with several benefits too, for example, you do not require an office for it and can easily work on your computer which allows the luxury of flexible timings. The biggest advantage though, is that there is no initial investment, but brings huge profit potential.
2. Self-storage facilities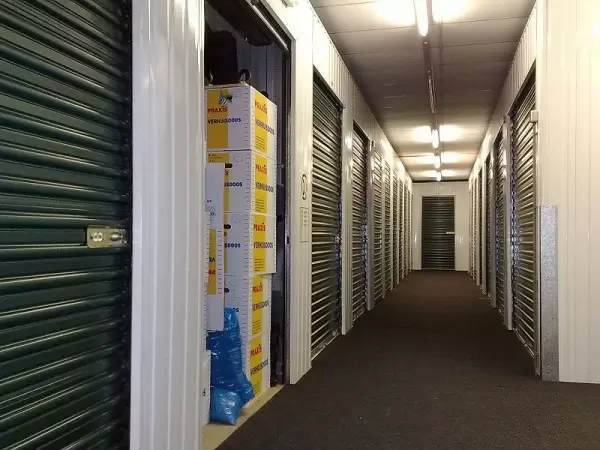 With the increase in development and spending power, people now have less space at home and more stuff to fit inside. It coincides with the fact that the house sizes have decreased considerably. Therefore, the trend of having a self-storage facility where you can keep your extra baggage is gaining popularity.
Families want to free up space for multiple reasons, and for a small cost, they can keep their stuff safe. People utilize self-storage facilities to safeguard items such as valuables, furniture, vehicles, clothing, appliances and objects of sentimental value. This is a business which has a lot of scope to grow.
According to IBIS World Australia Market Research Report, this industry will keep on growing at an exceptional rate of 3% throughout the next five years. The report also states that, "Over the next five years, the industry will continue to reap the benefits of an improving economy. Demand for storage units is expected to pick up alongside consumer confidence and consumer spending."
The storage duration can be flexible; starting from 24 hours to several weeks or months which helps with the earning potential. If you do your research to identify the right location, chances are you'll have a booming storage business.
3. Food truck businesses
It is true that most restaurants require huge investment sums without any guarantee of revenue or profit. This includes furniture, land, rent, taxes, and other expenses. Hence, the concept of food trucks comes into the frame.
The margin of innovation is huge, from fast food to gravy foods, and ice-cream to salads, it can accommodate all kind of food niches. You aren't confined to one location and do not require a lot of manpower, plus the luxury of moving around in the community and promoting your brand is a win-win.  
According to the 2016 Sydney Food Truck Study, the minimum cost required to set up food trucks is $40,000 (average cost is $141,000) with the minimum income being $79,000 (average income of $300,000). The best thing about this business is that the market for such trucks is an open one, you will always have something new to introduce and attract people.
4. Event planning businesses
This industry has grown massively in the last decade or so with people spending billions of dollars every year for organising various events. According to Dr Joe Goldblatt, who is the founder of the International Special Events Society (ISES) "If you're working in one special events area, there are many directions in which you can expand. If you're just entering the profession of special events, there's a lucrative market awaiting you on many fronts."
The scope for event planning is big because people's lifestyles are changing. Unlike previous generations, we frequently celebrate occasions such as birthdays, anniversaries and birthdays, host educational events such as conferences and workshops, and conduct promotional activities such as product launches.
The investment cost is low because the financial resources come from the customer itself, based on the budget and package selected, with an advance payment before you go about the planning and execution. Given that you have a team of like-minded people and workers who are skilled at what is required, the potential in this business is massive.
5. Online coaching and teaching businesses
Thanks to the advancement in technology, it is no longer necessary for a person to open an office and wait for clients to come for coaching sessions. With video call and conferencing applications such as Skype, Zoom and Google Duo, you can just sit in your room and help people reach their goals through online coaching.
If you have some skills and the expertise to pass on, then you won't be short of opportunities in this business. From conducting language learning sessions and subject teaching to helping people set up their private businesses, online coaching and teaching is a vast field to explore.
Some of the popular coaching categories include health and wellbeing, education, finance, religion and career counselling. According to Payscale, health and wellness coaches, for example, earn around $33/hour on average with rates going up to $128/hour depending on the type of coaching and your expertise.
---
Do you need help with
new business ideas?
There are 483 business consultants on standby
---