About
Our company, A Speedies Core Cut offers concrete cutting and core drilling service all across Sydney. From a simple vision of becoming a leading brand in the concrete cutting industry, we started our humble beginnings 15 years ago from nothing. Our company's founders spent years of sleepless nights, hard work, and learning the ins and outs of this industry to provide our clients with the best service possible for concrete cutting and concrete core drilling in Sydney.
We are a local company which takes pride in our heritage and how we understand the needs of our local residents. This understanding led us to develop our philosophy of providing quality service in everything that we do. As we do different jobs in cutting and core drilling in concrete, we always take into consideration what our clients feel and what our clients want. It is through this that we have been providing services that are exemplary and quality-approved.
Services
Concrete Contractors
Concrete Products
Current Offers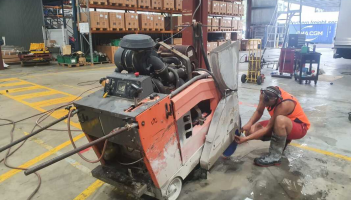 Concrete cutting Sydney
Our concrete cutting services in Sydney encompasses both commercial and residential concrete cutting services. This service is committed to providing our customers with an eco-friendly substitute to typical procedures for demolition.
Be the first to recommend
Add recommendation