About
Many businesses lack a clear plan for growth. That's why we've built a unique planning software that lets you and your team bring together your objectives, strategy, velocity and tactics to build a one-page sales & marketing plan. Once you have your plan nailed, we can help you to execute. Unlike an 'agency' that's great at one thing, we're a fully-outsourced marketing department for growth businesses. End to end: We'll drive your inbound with new website, content and social, and outbound with lists and emails, or events to keep you positioned.
Current Offers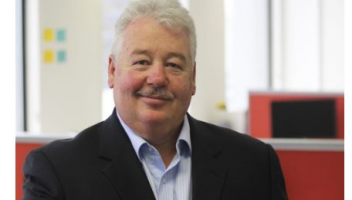 Funnel Camp
Funnel Camp
Funnel Camp™ aligns your sales and marketing leaders around a single plan — one that's blisteringly clear and highly actionable — so the confusion that arises from separate marketing plans and sales plans is eliminated. Funnel Camp gathers your sales and marketing teams into an intensive, 3-day workshop, with preparation before and a comprehensive plan for growth delivered to you afterwards.
FAQ
What is the profile of your ideal customer? e.g. industry, size of business, revenue, number of employees and so on.
WE'RE PROUD OF WHO WE SERVE align.me is engaged by leading and aspiring businesses throughout Australia, Asia, North America, Latin America and Europe. Our clients find themselves planning for growth because they are: Entering new markets or making new offers to existing markets; Impacted by new or intensified competition; Frustrated by their inability to reach growth momentum; Focused on reducing the costs of their current momentum; Starting new businesses; or Planning and managing major market change such as mergers, acquisitions, or regulatory changes. Our clients come from a wide range of industries and include some of the world's leading brands: like SAP, Australia Post, Transfield, OPTUS, Komatsu along with a hundreds of fast growth Australian SME's.
Why should a customer hire your business over other service professionals?
align.me's B2B marketing process, Funnel Logic™ is a sales and marketing management and planning system used to increase prospect progression through the sales funnel, and improve sales and marketing effectiveness. As our in-house B2B Marketing process, it is the "belief system" which underpins the success of all our clients. At its core are four key principles regarding how sales and marketing are conducted in the best-run businesses: The aggregate Sales/Marketing function should build its activities around a clear and singular view of the buyer's journey (not the sales cycle); This journey should be dimensioned (how many prospects will progress through each stage of this journey over time); The plans of Marketing and Sales should detail how they intend (together) to cause this progression; and The actual progression should be measured, so that tactics which work can be bolstered, and those which do not can be shelved.
Which geographical areas does your business service?
We serve clients both domestically and abroad through our local specialists and global partners
Does your business have an app to download?
YOUR SALES FUNNEL IS ALL ABOUT BUYERS – NOT SELLERS The idea of a step-wise sales process is hardly unique. Measuring your conversion from stage-to-stage in the sales process is also relatively common. These are common, but misleading. You should be measuring the buying process, not the selling process. This is where the Sales Funnel Calculator comes in. Consider this: If half of the potential buyers who you do one tactic to, also receive a second tactic, you might think that you have a 50% conversion between these two stages. But measuring sales steps gives you no idea about how many of your buyers have come along with you for the ride. Your sales funnel should measure your buyers' progress – not your progress. We call this progression through the funnel the Buyer's Journey™ and wrote about it in The Leaky Funnel. You can also increase clarity by making a few changes to what you measure and how you measure. To help you, we've compiled expert insights into setting clear strategy, moving buyers through their journey, choosing the best tactics, and sizing and measuring your sales funnel- we call it Funnel Vision™ and you can subscribe right now. see www.funnelplan.com
Customer reviews
Add a review