About
Amanda Fisher aka The Cash Flow Queen is a trusted advisor and CFO to business owners and a leading expert in applying technology and systems to improve efficiencies, increase profits and enable informed decision-making.

Amanda is the author of 3 books, numerous articles and the creator of the Business Cash Flow Mastery program, a DIY program to help business owners improve cash flow and put money in the bank. Working one on one with select clients, Amanda works to improve understanding of the numbers & increased profits.
Current Offers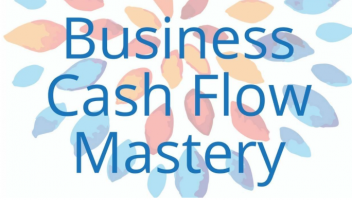 Business Cash Flow Mastery
This program is designed to help you:

- Pay off outstanding debts
- Have money in the bank
- Reduce the stress and worry about the numbers
- Feel in control of your business
- Get support and advice from an expert who understands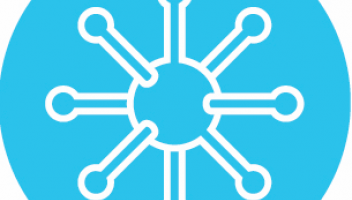 Energise Your Business
This program is one-on-one mentoring with me where we:
- Set your financial goals and budgets
- Review existing systems and reporting
- Identify the key numbers you need to focus on
- monthly reporting, advice and accountability
FAQ
Why should a customer hire your business over other service professionals?
Have you ever felt that you weren't getting the information you needed to run your business from your accountant or bookkeeper? Are you expecting your accountant to let you know when you've got a problem with your cashflow and help you to fix it? Or perhaps you just want your accountant to work with you to improve your profit, or build the value of your business. Well, the answer is that you need more than an accountant and bookkeeper in your business. Some people may seek the services of a business coach, but I believe that what you really need is a CFO who truly understands numbers and has the strategies to help you improve them. As your virtual part-time CFO, I will analyse financial reports, looking for what the numbers say about what is happening in the business. This involves delving deeper into the numbers and interpreting them and then providing that information to you. The numbers will tell a story and it's my job to find the story and make suggestions to improve the numbers, providing advice and options for you to consider. If you've got cash flow challenges, are wanting to make more profit or need to make decisions on a range of issues that have financial consequences, I'd love to help you. The key is to identify the areas you need to focus on to achieve your dreams .
Which geographical areas does your business service?
With virtual meetings I can serve businesses around Australia and the world. We can see each other, share screens and do everything that needs to be done virtually. Having said that, I do travel regularly and meet up with clients in both major cities and regional areas.
What experience, certificates, and licenses does your business have to qualify for the job?
I'm a Chartered Accountant with over 30 years working with small business owners. I've also had a number of jobs working as the CFO within larger privately owned companies, so I've been in the trenches in real businesses and understand the stresses and pressures that arise everyday in the day-to-day business operations.
What is the profile of your ideal customer? e.g. industry, size of business, revenue, number of employees and so on.
The clients I enjoy working with the most are those who have been in business for a couple of years or more who are struggling to understand the numbers but realise that they need to get a handle on them and their cash flow in order to not only survive but thrive and grow their business. I mainly work with service-based businesses providing services most of which didn't even exist five or ten years ago. For my one-on-one services ideally turnover would be $500K+ with a few employees. As I'm on a mission to educate business owners about the numbers and particularly getting their cash flow under control, my online Business Cash Flow Mastery program is designed for busy business owners who have lower turnover and are prepared to spend a short amount of time to learn the basics they need to know and understand to run their business.
How do you normally charge for your services?
I work with fixed fee pricing so that you know exactly what you're spending before we start working together and what you will get. With my one-on-one mentoring clients, I offer monthly payments with credit card authorisations to process each month in this way you can spread your financial commitment over the months we work together. There is a minimum six month commitment for the one-on-one mentoring.
Customer reviews
Add a review
Popular Q&A
Hi Federica,I agree with most of what has been said already. Desktop software is old technology (it was created when PC's first became prevalent in the late 1980's and early 1990's). Whilst it was great at the time, it's...
I agree with Neil's response, however, what he has failed to mention is that there are two major accounting designations in Australia - CPA and CA. These days they are both similar in their capabilities and qualifications with both...