About
Baird Brothers Protective Services is a family owned and operated business located in Brisbane, Queensland Australia. Baird Brothers has a Security Firm (class 1) manpower licence issued by the Department of Justice and Attorney-General and Office of Fair Trade on behalf of the Queensland Government, and is a member of the National Security Association Australia (QLD).
Our mission is to provide the most cost effective, reliable and professional protective security services to our clients .
Services
Security and Investigation
What we offer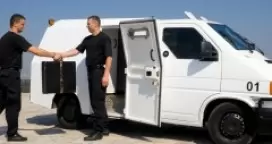 Security and Investigation
Cash-In-Transit Service in Brisbane
Using the latest security equipment, our Cash In Transit services provide pre determined pick up and drop off location, same day delivery, change delivery and site assessment.
Customer reviews
Add a review