About
Would you like to better maximise your investment in social media and be more confident that your online presence is helping your business goals? Perhaps I can help. I have a passion for assisting small business to ensure a professional online presence at affordable prices. I am an Online Marketing Specialist and have extensive experience in providing social media management across a number of industries, via my business, Bluebird Internet Marketing & Social Media Management.We take the guess work out of determining what works for your business online.
What we offer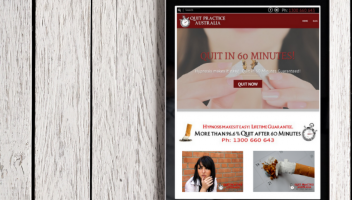 Affordable Web Design
Blue Bird Internet Marketing offers a Template based Website Service for those looking for a stylish web page or a Landing Page, that is simple to manage, yet effective. Our Sites are very affordable while being professional, easy to use, simple and stylish, and are fully responsive.
FAQ
Why should a customer hire your business over other service professionals?
My business, Blue Bird Internet Marketing specialises in on-line marketing, website design, social media marketing and business advice for small to medium sized businesses, not only in the Toowoomba Region, but Australia wide. I am dedicated to providing professional services to enhance business online profiles, increase customer demographic and achieve results at affordable prices and have been doing this since 2011. I am dedicated to providing quality affordable services through my Internet Marketing work and am thoroughly experienced in the services that I offer. I have run my own social media management and website design business for over 8 years and I am still passionate about high quality work, results and professionalism and client relationships and pride myself on knowing my services 'inside-out'. I keep my skills current and I also practice what I preach... I run my own numerous instagram, facebook, twitter, youtube and linkedin profiles, blogs and websites and I keep up to date with the latest trends and updates and am always educating myself on new skills that can benefit my clients and expand my knowledge. I attend networking events and workshops, and work in with other businesses to offer quality results and am only too happy to refer clients on to anther business for other quality services to compliment my own if there is something I can't do. I only offer services that I am highly experienced in and will not "fudge through" just to get a job like some businesses do. I also don't believe in over charging, or offering poorly researched advice
Which geographical areas does your business service?
Toowoomba, South East Queensland and Australia Wide. As my services are online, phone and skype/facetime meetings can be arranged to discuss your businesses requirements at any time.
What experience, certificates, and licenses does your business have to qualify for the job?
QUALIFICATIONS Diploma of Tourism Associate Diploma of Information Technology Applied Business Computing Cert IV Information Technology Mark-up Websites Certificate Desktop Publishing COURSES/WORKSHOPS Managing your Business on Facebook & Instagram (Facebook Sunshine Coast) Getting Creative with your Mobile (Facebook Sunshine Coast) Grow your Business with Facebook (Facebook Sunshine Coast) Instagram Stories School (Facebook Sunshine Coast) Shopify - E-Commerce Design (Currently Completing) Writing For The Web (Tourism Queensland) Domestic Tourism Distribution (Anita Clark Tourism Services) Tourism Packaging & Bundling (Anita Clark Tourism Services) Website Development - Digital Ready (Tourism Queensland) Photography Courses/Workshops - Ken Ball Photography - Cathy Finch Photography - Toowoomba Photographic Society
Are there specific areas of your trade or industry that your business specialises in?
Tourism & Hospitality Beauty & Hairdressing Construction and Trade Industries
How do you normally charge for your services?
7 day invoice on completion of work.
What makes your pricing competitive?
Low overheads due to a home office, so my prices are affordable for small business owners.
Are there any special offers available to customers on SavvySME?
Save 10% on website hosting though our recommended provider. 5% Discount on all services quoted if SavvySME is mentioned when enquiring.
What are your customers` most frequently asked questions?
Q~ WHAT DO I REALLY KNOW ABOUT OWNING & MANAGING A SMALL BUSINESS & HOW I CAN GIVE MARKETING ADVICE? A~ I am passionate about small business and I have worked 'hands on' in a variety of business industries over my working life. I have been witness to the ups and downs that come with the economy, customer demand, and trials of various marketing styles, promotions, fads and successful campaigns. Working closely with the business owners and managers, I have experienced the full process of the 'behind the scenes' and the effort that goes into running a profitable business. I have worked for a Medical Specialist, Hairdresser & Beauty Salon, a variety of Accommodation, Tourism & Hospitality businesses and more recently a Health Food importation and distribution business, and have had the opportunity to work with all business owners on-site to successfully achieve successful business management, planning and marketing. Along with owning my own Internet Marketing Small Business, I have helped manage my husbands business in the building industry which he has been running successfully for over 20 years, so through all of this experience, I have seen a lot of what works and what doesn't work. In my own Internet Marketing work since 2011, I have worked with a large variety of business niches and have thoroughly enjoyed getting to know the business owners, staff, their products and services and all elements of these small businesses to ensure we are working together to create an effective marketing strategy.... and of course that their businesses online profile looks fabulous and can be easily found!
Customer reviews
Add a review
Popular Q&A
You can certainly do this in Quickbooks Online (Intuit). You simply go the the invoice section and down at the bottom select customise and go ahead and set up your profile. I have clients who use three different invoice templates for three sections...