About
Bridal Secrets is one of the leading retail store dealing in bridal attires. The store has an exclusive range of all types of latest bridal collections that can be customized according to the requirement. The professionals at the store understand the need of the customer and provide excellent results ultimately leading to customer satisfaction. The store keeps track with the latest trends prevailing in the fashion industry and provide all the new collection from time to time.
Services
Bridal & Evening Wear-Retail & For Hire
Current Offers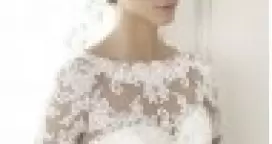 Bridal & Evening Wear-Retail & For Hire
Wedding Gown
Our bridal services include an extensive range of Bridal Gowns, Bridesmaids, Formal, Debutant, Flower Girls, Mother of the Bride gowns, etc. When it comes to accessorising we all know just how important this can be. Bridal Secrets provides a great range and you are sure to find that special ingredient to complete your look.
Customer reviews
Add a review