About
I provide a personal graphic design service that mindfully creates visual solutions that combine your passion and purpose to bring clarity to the wonderful work you do. If you are struggling with consistent branding/visual aesthetics, not being found or struggling to build a connection with your ideal client, this is where I come in. Listening intently to your needs and finding a solution to help get you moving again is what I strive for.

When design is used correctly and done well it can have a massive impact on a business, good design helps build trust and connection with your clients while also helping to be easily recognised in a crowded market. It's a vehicle that allows you to share your wonderful gifts with the world.
Current Offers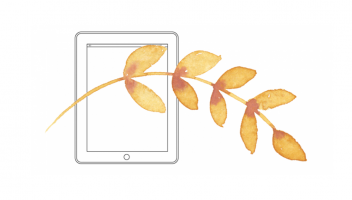 Brand Identity + Alignment
We go on a journey of personal discovery to find the essence of your brand and visual brand. This can be a challenging process but is essential to creating a visual brand that is not only unique, but will stand the test of time.
FAQ
Are there specific areas of your trade or industry that your business specialises in?
Chantelle King Design is the go-to graphic design studio for heart-led holistic and wellness entrepreneurs and small businesses seeking greater impact. I create captivating visual branding that helps you make space, grow and stand out in a crowded market.
Why should a customer hire your business over other service professionals?
I get you. I get your industry, your work and your beautiful PASSION and PURPOSE. I also get that your business is, in the best kind of way, a little different. It's not just about raking in the dough, it's about truly helping people. Which is why I specialise in harmonizing mindful creative design with strategic story telling to provide visual solutions that help bring clarity to the wonderful work that you do. I provide a range of services to suit any budget from tailored packages to individual print and digital services including logo design and visual branding, website design, social media templates and imaging, eBook design, advertising collateral, signage, video backdrops and more – I devote my heart and soul into each and every project to create something true and unique to you. Want to discover the secret to capturing your audience's interest? You'll find it – along with more information about my style and approach by liking my Facebook page.
What makes your pricing competitive?
Choosing the right designer for your project is crucial to getting the results your business is looking for. Creating and/or maintaining your businesses' image, communicating clearly with your tribe, completing work on time and building files for website or printed items correctly are just a few key points to consider in your businesses' success. If these points, along with working with someone that is also coming from a heart-centered focus are important to you then I welcome you to have a browse through my client testimonials. If you decide that you would be interested in working together please schedule a discovery call here to chat about what I can do for you. I can't price match as these packages are specifically design by me for you, they are tailored to your needs. And all of my set prices have been carefully thought out and take into account the years of experience and knowledge I have attained (which technically is priceless!). My packages are custom based on years of working with clients and understanding their needs and wants. I come with brand + graphic + web design experience which makes this a rare combination!
What are your customers` most frequently asked questions?
HOW LONG DOES A PROJECT TAKE TO COMPLETE? The time frame to complete your graphic design project will vary depending upon the details of the job. We'll arrive at a mutually agreeable time frame before work begins. As you can read in my client reviews, I have a reputation looking after my clients and ensuring they a completely happy.
What experience, certificates, and licenses does your business have to qualify for the job?
Business Marketing Diploma BA Graphic Design Member of the Australian Graphic Design Association (AGDA) Successfully complete brand projects for past and current clients
Customer reviews
Add a review