About
Clean Group is a company that takes pride in providing one of the best Commercial cleaning and Office cleaning services in Sydney.
We are here to offer you a team of Well Experienced, Well Trained, Friendly, Reliable and Trustworthy Professionals, who take the pleasure in office cleaning and commercial cleaning.
Our technology and equipment we use are superior. Clean Group is your solution to a cleaner and a healthier environment.
We promise to provide our clients with the best customer services. We don't compromise on our cleaning credibility.
Come, help us to provide all our Sydney siders with a clean, sterile, healthy environment.
Services
Cleaning Contractors - Commercial & Industrial
Window Cleaning
Current Offers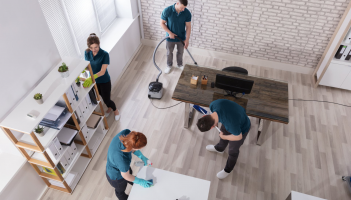 Office Cleaning
We clean offices from floor to ceiling and provide advanced cleaning techniques to ensure of a spotless and hygienic office. Our fully qualified and trained office cleaners in Sydney know that by providing the highest level of service, clients are more likely to use our services on a regular basis.
FAQ
Why should a customer hire your business over other service professionals?
It is because we are the leading Commercial Cleaning & Office Cleaning company in Australia and we provide our clients with the best customer services. Trusted by hundreds of Australian businesses.
Which geographical areas does your business service?
Sydney NSW, Melbourne VIC, Brisbane QLD
Do you offer after-hours services?
Yes
How do you reward loyal patrons or guests ?
We give them discounts and other special offers exclusive only for them
Are there specific areas of your trade or industry that your business specialises in?
Commercial Cleaning and Office Cleaning
Be the first to recommend
Add recommendation