About
Established in 2005, Clohessy Cabinets is a reputable, flexible company specializing in cabinet making, renovations and interiors.

Servicing homes across the Perth metropolitan area, the team at Clohessy Cabinets deliver personalized service and guaranteed workmanship, using the best quality materials available.

We pride ourselves on always being reliable and punctual and much of our work comes from referral by our satisfied clients.
Services
Kitchens Renovations &/or Equipment
Kitchenware-Wholesalers & Manufacturers
Laundry Equipment & Or Supplies
Current Offers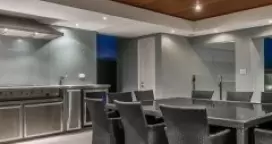 Kitchenware-Wholesalers & Manufacturers
Alfresco Kitchen Designs for Your Home
Outdoor Alfresco Kitchens

With a fully equipped outdoor kitchen, entertaining is no longer limited to backyard summer barbecues! Let us design a dedicated area for effortless entertaining all year round.

All products used are carefully selected, considering exposure to the elements – such as waterproof board for internal cabinetry and stainless steel hardware.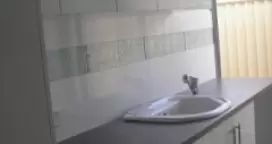 Laundry Equipment & Or Supplies
Laundry Renovations and Design in Perth
Laundry Renovation

Perth leaders in laundry design and renovations

A laundry is often the most neglected room in your home, which is a shame because it serves a vital function. With some well thought out laundry renovations for your Perth home, combined with expert design and quality workmanship, you can transform this room into a practical and pleasant work space. Contact us for more information and an obligation-free quote.
View more
Customer reviews
Add a review