Latest Updates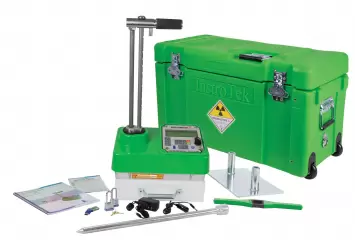 ?>
XPLORER 3500 - N001
Instrotek have developed a better Nuclear Moisture Density Gauge that is easy to operate, rugged and reliable. The Xplorer 3500 has ...
About
CMT Equipment is a leading supplier of construction materials testing equipment for Australian Laboratories. Our company has been created with the testing industry needs in mind, this blueprint includes achieving a benchmark in customer service, supply of equipment and value for money.
From Certified Test Sieves to Concrete Compression Machines & Nuclear Density/Moisture Gauges, CMT Equipment stocks one of the widest ranges and variety of construction materials testing equipment on the market. If you cannot find the product you require, please contact our friendly sales team for further assistance.

With 25 years experience in the construction materials testing industry, CMT Equipment is working to develop its product range to meet Australian industry requirements and expectations.
Services
Agricultural Machinery
Laboratory Equipment & Or Supplies