About
We offer everything you need to get your small business online. From website design through to managed website hosting, domain names and professional email services. We have been in business for a number of years and designed websites for a number of different customers in several industries. From lawyers to non profit organisations we done it all. If you have a website design project that you need completed, or even if you just need Managed Website hosting for your Wordpress site with professional email contact us today.
Current Offers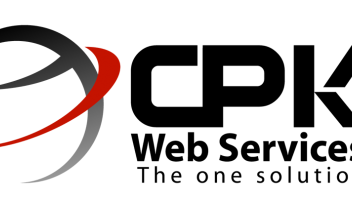 Website design
We offer high quality website design that works for your business.
So no matter if you want a basic brochure type site to describe the services you offer, or if you need an online store to sell your products get in touch.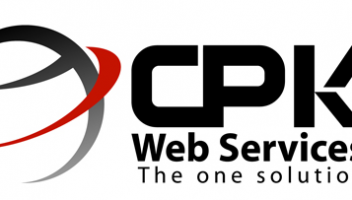 Graphic design and branding
We offer a full range of logo design and branding services.
If your businesses logo is failing to get attention and not winning you business talk to us, let us get you something designed for you that does.
FAQ
Why should a customer hire your business over other service professionals?
At CPK Web Services we take care of your businesses entire online presence so you don't have to. We allow business owners to get on with running their businesses so they don't need to waste time and effort learning about things they have no interest in. While selling online and having an online presence is vital you don't need to worry about the underlying code, or fiddling about with online site builders trying to get your site looking just how you want it to on every device. Our designers take care of all that for you.
Which geographical areas does your business service?
We are based in Colac in South West victoria but we service customers all over Australia. We have customers in various states and cities we are only a phone call or email away.
What experience, certificates, and licenses does your business have to qualify for the job?
CPK Web Services is a Microsoft partner and part of the CSP, Cloud Solutions Provider Program. We offer the full range of Cloud solutions from Microsoft including Office365 email and provide full support for all services. We offer the services as a managed bundle and they are all on the one bill. We also offer managed solutions using Microsoft Azure offering a bunch of Cloud hosting services. Our staff regularly undergo training in all Microsoft CSP products and solutions.
Are there specific areas of your trade or industry that your business specialises in?
Managed website hosting, we make sure the software that drives your website is always up to date. We work hard to prevent your website from getting hacked and prevent security incidents, normally the majority of general hosting providers leave securing the website software up to the client, which is a disaster for the majority of Small Business owners who are not tech savvy.
How do you normally charge for your services?
Most of our services are charged on an annual billing subscription, certainly this is the case for the website hosting and domain name registration services. We charge website and graphic design customers slightly differently, we charge an up front deposit and then the rest of the payment at the end of the project. If you have specific questions around this just email us or give us a call. To make this process easier we have some basic website packages that you can choose from, these work well for small businesses that can't quite decide what they need in a website.
What makes your pricing competitive?
It is important to note that we offer a managed service. So while our hosting service is more expensive then the run of the mill hosting providers, you aren't just getting a place to store your website and some bandwidth. We offer full support for the software that drives your website, so if you run a Wordpress site we will keep both the Wordpress cor and all plugins up to date, same goes for Joomla and other software.
Customer reviews
Add a review