About
https://dedant.com.au/

Dedant Building and Pest Inspection is a family owned, local company that has been operating for over 10 years in Brisbane, Logan, Redlands, Moreton Bay Region, Ipswich, Scenic Rim, Gold Coast and Sunshine Coast. With local knowledge, friendly customer service staff and experienced inspectors, DedAnt is a reliable building inspection company that you can trust.

In addition to Pre-Purchase Building and Pest Inspections, Dedant provides a large range of other services including Annual Termite Inspections, Termite Spot Treatment and Chemical Barriers, Pre-Sale Building & Pest Inspections, Pre-Auction Inspections, Dilapidation Reports, Asbestos Testing, Meth Testing, General Pest Treatments, Rodent Treatment, Flea Treatment and New Build Handovers.

See our full range of services at our website: https://dedant.com.au/services/

For rapid service and reports, contact DedAnt Building and Pest Inspections today on 0429 293 233.
Services
Building Inspection Services
Pest Control
Current Offers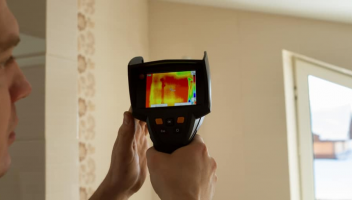 Building Inspection Services
Pre-Purchase Building Inspectio
Dedant use the latest technology and training at every inspection. We also care of the paper work and liaise with your real estate agent.. We make sure all our reports are easy to follow and understand for any layperson. We make building and pest inspections easy for you.
FAQ
Is an appointment necessary?
Yes. We book exclusively by appointment. Call on 07 3807 0122 or contact us on our website: https://dedant.com.au/contact-dedant-quality-building-and-pest-inspections/
What experience, certificates, and licenses does your business have to qualify for the job?
All our inspectors have a 'Completed Residential Building Inspectors Course'. Prior to completing this certification, they need to be a licenced builder with 5+ years' experience. The Pest Inspection can only be carried out by a licenced Pest Controller. Inspector must be licenced by the Queensland Building and Construction Commission (QBCC) See more information here At DedAnt, our inspectors are licenced Building Inspectors and Pest Controllers, so one inspector can complete the combined building and pest inspections. DedAnt Inspectors hold building qualifications as well as Building Inspector Certification. They are also experienced in the building industry. In addition to this, the inspectors are licenced as Pest Technicians and in Termite Management – completing additional training including Certificate IV Workplace Health & Safety, Termidor HE Accreditation Training, Termatrac T3i Accreditation, Asbestos Training, Meth Testing training and other relevant training in this field. All DedAnt Building and Pest Inspectors carry Professional Indemnity and Public Liability Insurance. Inspectors are licensed with our State Queensland Building and Construction Commission (QBCC) and Qld Environmental Health.
Which geographical areas does your business service?
We service the areas of Brisbane, Logan City, Redlands City, Moreton Bay Region, Scenic Rim, Gold Coast and Sunshine Coast.
Are there specific areas of your trade or industry that your business specialises in?
We specialise in building and pest inspections. In particular, Pre-Purchase inspections. So if you're in the process of buying a house, we do the final check of the house to make sure everything is up to the standard you want. Termite barriers and removal is another popular service we carry out. For barriers, we use Termidor, an undetectable chemical that kills termites at the source - their nest. We are accredited with the qualifications to apply this specific chemical.
How do you normally charge for your services?
Our Pre-Purchase Building and Pest Inspections from $350 but this can change depending on the size of the property. Contact us for a quote.
Be the first to recommend
Add recommendation